Cheese, glorious cheese! Belt that out every time you think that cheese is worthy of the highest praises. Ok, ok. Maybe every time would get a little too cheesy, especially because, if you're anything like the rest of us, cheese is an important and delicious staple in your diet. In fact, 96% of Americans eat it and love it! Polls have shown that many of us would rather give up our smartphones and coffee, to keep quality cheeses in our lives.
Here at Cratejoy, we'd have to agree! Not only is cheese a gourmet food that's creamy and flavorful, but the wide world of rare cheeses is seemingly endless, and goes well beyond the standard American cheese. You might be team soft and fresh, team hard and tangy, or simply forego teams entirely and enjoy it all -- every last slice, crumble or spoonful! Since cheese delivery subscription services offer a variety of cheeses, including international cheeses, like Italian goat cheese or Brie from France, they make great hostess gifts, housewarming gifts and gifts for classic cheese connoisseurs.
Are cheese clubs worth it?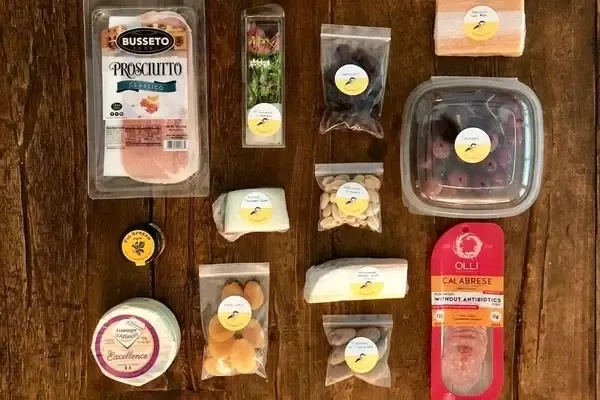 For cheese lovers (and cheese-snob foodies!) month-to-month subscriptions that serve up different cheeses from some of the best artisanal cheese makers are definitely worth it. Sourcing from regional, small-batch makers, monthly clubs deliver artisan cheeses that can be difficult or impossible to score in your local grocery stores and cheese shops. And, it's not just about access, monthly cheese boxes give you insight into the cheese-making process and the cheesemongers and creameries behind it all! A cheesemonger club makes you feel like you've flown to a cheese world capital like Italy each month.
What are the different types of cheese subscription boxes?
While there isn't an abundance of monthly subscription boxes that are dedicated to your raw milk farmhouse cheese needs, those curators who are passionate about it have made it their monthly mission to deliver a curated selection of cheeses, along with pairing suggestions to enhance your enjoyment. From wine pairings to charcuterie pairings, cheese like gouda, manchego, and blue cheese meet their match in So, hand-cut some slices of your favorite varieties, save the rinds, and pour yourself a glass of fine wine, or gift the charcuterie board of any cheese lover's dreams with the best cheese of the month clubs.
What are the best cheese subscription boxes?
Price: Starts at $38.95/month
With The Original Gourmet Cheese Club, subscribers can build the ultimate cheese board or charcuterie platter. Each box contains the cheesemonger's picks, delivering about a half-pound of 3 different types of cheeses, all made in small batches by artisanal cheese makers. Not only does it make sampling some of the world's best traditional cheeses easy, but they also include tasting notes and cheese pairing recommendations.
Shipping: Ships within the U.S. shortly after ordering
Buy Now
Price: Starts at $77.50/month
Snackers, grazers and cheese fanatics can get in on an enjoyable and im-peck-able platter from Peck Boards, a unique subscription that brings the ingredients needed to master the art of charcuterie and cheese boards. This monthly box covers all the bases -- cured meats, milk cheeses, sweets and high-quality dried fruit and nuts. With a rustic slate board included in the first shipment, this simple DIY culinary creation will be the star of any spread.
Shipping: Ships within the U.S. on the 1st Tuesday of the month
Buy Now