As a thoughtful person, you might always be on the lookout for the perfect birthday gift—but it can be hard to find, right? The best gifts make it obvious to the person receiving them that you see them for who they are, and that you celebrate who they want to become—no small feat to ask of your own gifting prowess! Why not make it easier on yourself?
We'd like to posit that subscription boxes make the perfect birthday gift for a number of reasons. First, there's the obvious: subscription boxes, instead of something you've nabbed off Amazon, are the gift that keeps on giving. Each month of the year, they'll smile as they get yet another perfect gift. Who wouldn't want that? But more important, subscription boxes offer the chance for you to tailor your gifting to the receiver, so the high-quality goodies they unbox each month actually mean something to them.
Now that we've convinced you a subscription service is the way to go for your next loved one's birthday, let's dive into some options.
Best Subscription Boxes for Her
There's no doubt that whoever you are, you have a number of special ladies in your life. Whether she's your stylist, your girlfriend, or your mom, chances are, you want to find something truly unique to make her smile. One category that will never disappoint? Beauty boxes and skincare. Chances are, she doesn't give herself quite enough credit or me time, so the special woman in your life will appreciate a monthly subscription box all about her.
These top beauty and skincare subscription boxes offer a good place to start, or you could check out our gift guide to beauty subscription boxes. If her idea of self-care is more "shopping is my cardio" than deluxe beauty products and bath bombs, consider the ideas in our beauty and fashion subscription boxes roundup. And if she's looking for cruelty-free, high-quality, full-size skincare products, our skincare subscription boxes list or our bath and spa subscription boxes list of gifts might provide some inspiration.
Best Subscription Boxes for Him
Let's not forget about the fellas, either! Whether this is his first box or his fifteenth, there are plenty of gadgets and great gifts to explore for men, as well. You can scour this list for unique birthday gifts for him ideas, or if you're shopping for your boyfriend, you would do well to start here. If dad needs a gift box this year for his birthday, we've got all kinds of ideas right here!
Top Subscription Boxes for the Kids
The kiddos, meanwhile, are never too young to start in on the fun that comes along with a gift subscription. For the very special young subscribers, we've got a roundup of birthday gift ideas for kids, as well as a list curated specifically for sweet sixteen gift ideas. Let someone else take care of the details and curate a roundup of high-quality products that will keep your kids smiling throughout the year.
Best Subscription Boxes for the Crafty—and the Hungry!
A great idea for just about anyone on your birthday list? Crafty gift subscriptions! Not only are you gifting something recurring, you're gifting a recurring experience, not just a present. And especially as we all remain closer to home and therefore more responsible for entertaining ourselves as we ride out what remains of this pandemic, some of the best subscription boxes for birthday just might be craft kits. A few to try include these unique crafts for adults, these art and craft subscription boxes, or these DIY subscription boxes.
On the other hand, if you have a foodie in your life who takes comfort in cooking, or a would-be-sommelier who relishes in a great pinot noir, a food subscription box might be the perfect birthday gift. Try out a sauce and spice subscription box, a cooking subscription box, or a beer and wine subscription box!
Best Subscription Boxes for Self-Care and Wellness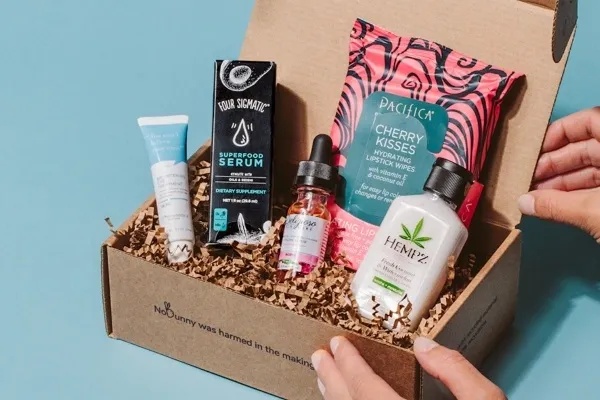 Now more than ever, all of us could beneft from gifts that encourage self-care, whether self-care to you looks like a book of the month club or a mental health gift subscription box. Maybe you have a new mom in your life who could use more than just fresh flowers to get her through the next few months. Maybe you know someone more interested than ever in wellness or mental health. Or maybe you're just looking for the best box options around for self-care. In any case, subscription boxes for those interested in self-care and wellness offer high-end products, happiness-boosting activities, and more.
Oh, and if you nearly forgot someone's birthday? We have some ideas for that, too, in our list of last-minute birthday gifts. Now all that's left is getting the cake and the candles!