We're fast approaching another holiday season and holding out hope that the continuing pandemic won't throw a wrench into our Christmas celebrations. But seeing that everything's still up in the air, this is the year for us to all become really great gift givers! There's no reason to let your mental health suffer while searching for the perfect gift, because the secret is to simply embody the habits of thoughtful gift givers.
Whether you're living side-by-side, or it seems like you haven't seen your friends and family members in quite some time, we think it's the perfect moment to move beyond the usual standard gifts and create fun, new experiences for you to enjoy together. There are no hard and fast rules of gift giving, but there are plenty of tips and tricks to picking out just the right Christmas present.
Here's your chance to not only become a better gift giver, but to become the ultimate gift giver! Here at Cratejoy, there are small businesses who spend time curating monthly subscription boxes that bring hands-on experiences right to the front door. From drink kits to DIY boxes, the gifts you give can create moments to remember! Along with our idea-packed Holiday Gift Shop, we're coming at you with a straightforward how-to guide filled with expert advice on picking out the perfect gift!
1. It's the thought that counts.
What is it that defines a good gift from a bad gift? Well, there's really no straightforward answer on this. If you do a little thought experiment and think back to when you gave a really good gift, what was it about that gift in particular? Was it the gift itself, the way you gave it, or did it have something to do with the timing of the gift? Oftentimes, it's a combo of these things.
Of course, the relationship between the giftee and the gifter can factor into your best gift-giving (or receiving) experience. While a gift card might be a really impactful gift for your favorite co-worker, it might not be as well-received by your significant other –– or at least not give it "best gift ever" status. Here, thought and intention go a long way. Instead of gifting them something off their wish list, why not spend some quality time in the kitchen side by side with a cooking or baking box? You can go on a culinary adventure with SpiceBreeze, whip up a decadent dessert with Fresh Baked Cookie Crate, or even make it fun for kids to eat their veggies with a family gift to Roaming Radish!
Price: Starts at $8.90/month
Shipping: Ships to the U.S. and Canada by the end of the following week, and then by the 15th of future months
Price: Starts at $25.00/month
Shipping: Ships within the U.S. between the 1st-7th every month
Price: Starts at $35.00/month
Shipping: Ships worldwide from the U.S. on or near the 1st of the month
2. Make it about more than just a moment.
Gift-giving research (yes, it's a science!) shows that gift givers can get really hung up on the moment of the gift being unwrapped, sometimes even investing more thought into that moment of delight than they put into the gift itself. But gift recipients aren't all that impressed with sparkly wrapping paper and frilly bows, unless what's inside is either practical, desired or just really cool.
For a gift to be a good one, it has to be more than that initial moment of giving. One idea that can help you be one of the best gift givers out there is to treat your loved ones to DIY subscription boxes. With so many to choose from, DIY boxes can hit all the right notes, providing year-round practicality and fun. Catering to all types of interests and skill levels, there are gifts to help budding seamstresses refine their sewing, like IndieStitch, or gifts that make sure families create lasting memories, like Together Unplugged.
Price: Starts at $59.95/month
Shipping: Ships within the U.S. in the 1st week of the month
Price: Starts at $44.95/month
Shipping: Ships within the U.S. on the 1st or 2nd of every month
3. Avoid the the urge to splurge.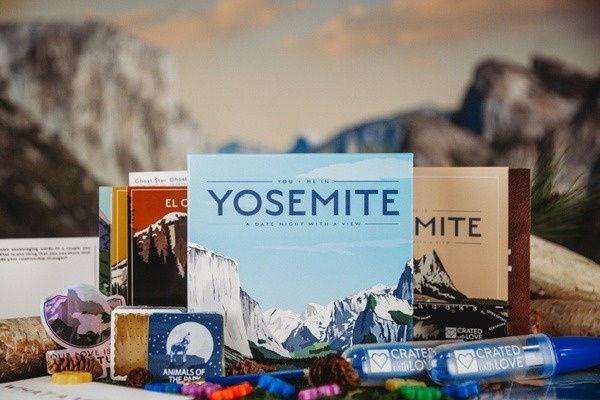 Since this year might not be your best financially speaking, we want to offer a little reminder that good gifts don't always come bearing the highest price tags. Those who love you most won't fault you for setting a strict budget and sticking to it! That goes for last-minute buyers, too. When we leave something down to the wire, we end up going overboard to compensate for our own feelings of failure. But there's no need for it, because the best gifts aren't about how much was spent or when the gift was purchased.
Craft and activity subscriptions for adults are an affordable way to gift hands-on experiences to those you love. Crated with Love delivers a monthly, budget-friendly date night that's all about love, laughter, and togetherness, for less than the price of dinner and a movie for two. In fact, with monthly boxes, you can send an affordable gift that teaches everything from lettering (The Inky Box) to how to make greeting cards (The Paper Crate). And if there's not enough time to get it there before Christmas, print out a special holiday gift certificate that will let them know their special activity is on the way!
Price: Starts at $29.99/month
Shipping: Ships within the U.S. on the 15th of the month
Price: Starts at $12.17/month
Shipping: Ships worldwide from the U.S. in the 1st week of the month
Price: Starts at $24.17/month
Shipping: Ships worldwide from the U.S. on or around the 6th of every the month
4. Tap into their creative spirit.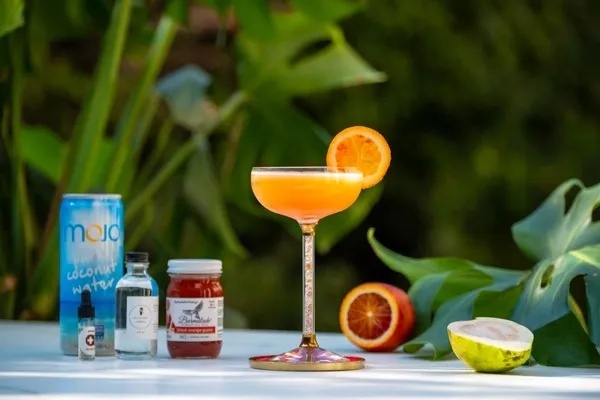 It wouldn't be the holiday season without a few challenges, but challenges usually bring new opportunities. If you're not sure how to get all your loved ones together this year, shake things up by giving a gift that does it for you. Nothing say you have to spend a lot of time together to create lasting connections.
When it comes to being a thoughtful gift giver, sometimes you have to go out on a limb. Think of how your best friends and family enjoy celebrating and don't be afraid to reimagine those moments. When the crew isn't able to gather together in person, mixology boxes are a unique gift idea that can play an important role in your seasonal merrymaking.
Instead of individual gifts for everyone on your list, send a gift box like Shaker & Spoon out to each household with an invitation to join you on Zoom for holiday celebrations. Now, your family and friends, no matter how far apart they are, can still enjoy craft cocktails and convos. Not cocktail drinkers? Club Cuvée from He Wines, She Dines can serve up some celebratory bubbly so that you can all ring in the New Year with a proper toast. Cheers to that!
Price: Starts at $40.00/month
Shipping: Ships within the U.S. in the week of the 6th
Price: Starts at $99.00/month
Shipping: Ships worldwide from the U.S. on or around the 6th of every the month