Hygge became THE buzzword last year, sparking Instagram posts featuring cuddle-worthy locales.
In case you missed it, hygge is a Danish lifestyle trend that is all about getting cozy and focusing on contentment and well being.
Getting through the post-holidays winter slump can be a drag, but gettin' hygge with it might just be your ticket to also gettin' through it.  (Just kidding, y'all; it's pronounced "hoo-gah".)
Here are our top 5 tips for bringing hygge to a home near you.
1. Buy one item based solely on texture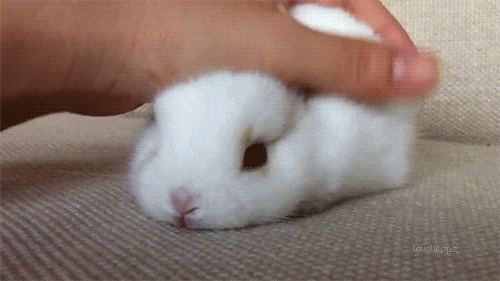 The ultimate hygge hack is blending inviting textures, so to make your living space instantly snuggly, get thee to a store. This is what Target was made for, friends.
Find an item, ideally a throw or a pillow, that is pleasing to look at, but MOST importantly pleasing to touch. We're looking for fluffy, silky, plush, unbelievably soft items that may seem a little ridiculous, but that you can't stop touching.
Sorry not sorry that you're now stuck cuddling a velvet throw pillow under a faux fur blanket and can't leave the house. #worthit
2. Switch up the lighting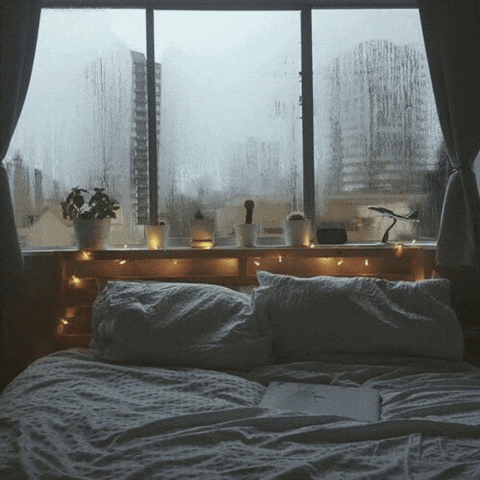 Sorry to break it to you, but overhead lighting of any kind is a hygge killer. If you want a truly cozy space, only light it with alternative lighting sources—like lamps, string lights, and votives.
Also make sure to stick with incandescent bulbs to keep the color of your light warm since blue tinted light and fluorescents make us feel more alert and less relaxed. Candles are the ultimate expression of hygge, so by all means burn baby burn!
Extra Credit Assignment Go to your local hardware store and spend a few dollars on a dimmer for your lamp. Now you can keep those lights romantically low (along with your blood pressure).
3. Smell it up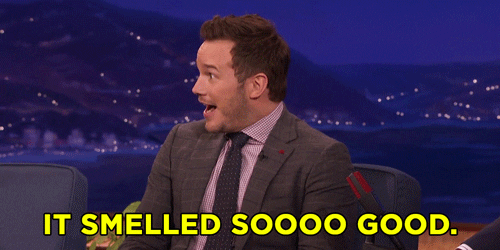 A tried and true trick to make your home hunker-down worthy is to bake or heat up a nice scent on your stovetop or in your oven. One homey combination is cinnamon sticks and a little vanilla extract with water: bring to a boil and then lower heat to simmering.
Even easier is baking some store-bought cookie dough or rolls in the oven. The smell of bread being warmed up or cider being simmered stimulates happy home memories and makes your space feel more welcoming. Plus like…everyone loves baked goods.
4. Cut visual clutter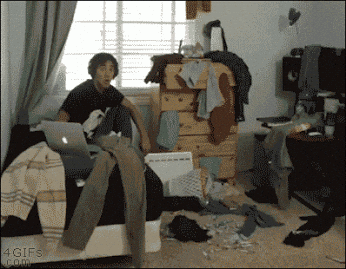 Hygge hack: get rid of stuff. Staring at a stack of papers makes your mind start humming with to do lists and stress.
By getting rid of visual clutter, you make any space more relaxing and enjoyable to inhabit. Challenge yourself to try a method like KonMari and eliminate anything that doesn't spark joy in you.
Staring at only a few things you love keeps your mind in the hygge headspace and thinking happy thoughts
5. You can take it with you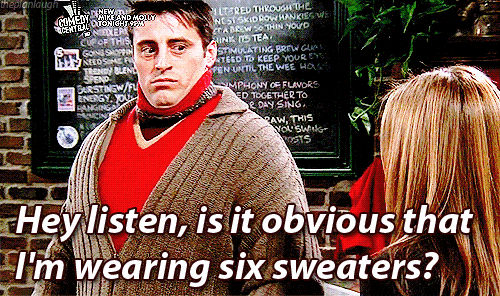 The easiest, most straightforward way to feel the hygge right now? Wear the coziest item you own – or invest in a new cozy piece simply for comfort.
A cushy pair of slippers, a plush robe, or a silly pair of fuzzy socks makes you feel comfortable, and that's step one. It doesn't have to break the bank either: you can find pleasing textures at most big stores for only a few dollars.
Permission granted to hang out in your robe all the time. Don't forget your favorite hot beverage.