If you're reading this guide, congratulations! You have an introvert in your life. These thoughtful, sensitive folks can be the rare unicorn of a friend group: the quirky homebody who might be hard to coax out of the house, or who prefers to spend time with just one or two people rather than a crowd.
Read on for a sneak peek into introvert psychology, and what makes a perfect gift for the introverts in your life. Before we dive into the gift guide, though, let's get one thing straight:
What is an introvert?
If you're only loosely familiar with the term (especially if you're not an introvert yourself), it might be easy to mistake introverted for shy. This is because people who identify as introverts may prefer to interact in small groups, and may express anxiety about attending parties or social events. But being an introvert isn't about being shy or socially anxious – it's simply a way of talking about how social interaction affects your energy levels.
Introverts are drained by social interaction. Being "on" around other people requires a lot of energy for them, and introverts recharge by spending time by themselves. Extroverts are the opposite: They gain energy from spending time with other people, and may feel low-energy or drained when alone. (People who find themselves somewhere in the middle may identify as ambiverts.)
So, it's not about shyness. You may be an outgoing introvert, meaning, you love meeting and spending time with other people, and it exhausts you so that you need to recharge alone. Or, you may be a shy or socially anxious extrovert who needs to spend time with others but doesn't know how to navigate it. It's a wide and varied social spectrum. (Not sure where you land on the introversion/extroversion scale? Take a free Myers-Briggs personality test and find out!)
What makes a perfect gift for an introvert?
While you may celebrate the extroverts in your life by throwing them a big surprise bash or taking them out dancing, introverts will be touched by gifts that recognize the deep comfort and joy they derive from spending quality time with just one close friend, or by themselves.
Show the introverts in your life you love and understand them with these gift ideas as we continue into the holiday season.
Gifts for beautiful recharging time: cozy reading kits
We know introverts need alone time to recharge, so thoughtful gifts for your favorite introvert are ones that celebrate "me time."
If your introverted bestie loves reading (it's no secret that most introverts identify as Ravenclaws), take the time to do something a little more special and personalized than just firing off an Amazon gift card. Curate a special night in for them with a lovingly selected book, or better yet, an entire cozy reading kit. For the earth-friendly, sustainability-loving introverts in your life, get a gift subscription to Used Books Monthly. Their box, which delivers used books of your selected genre, is based on the belief that books should be circulated and an author's work should endure.
Or go whole hog with the aptly named, UK-based Chocolate and Book. This is the perfect kit for introverting out: It delivers a book of your selected genre, plus chocolate, and a hot drink for snuggling up and blissfully reading the evening hours away.
Gifts that encourage reflection: journals and stationery
Introverts tend to foster deep, meaningful relationships – often one-on-one, and also with themselves. Give your introverted loved one great gifts that celebrate modes of self-reflection and slow, deep communication. We're talking journals and letter-writing materials, which allow for building personalized connections without the stress of going out and expending energy face-to-face.
A great gift to fulfill your introvert's writerly needs is a subscription to CLOTH & PAPER. This luxe subscription service delivers stylish pens, stationery, and even planning goodies to scratch that organizational itch. For an extra personal touch, self-address and stamp some envelopes to include with the gift, with the promise that you'll write back if they send you a letter in the mail.
Gifts that teach new skills: gourmet baking kits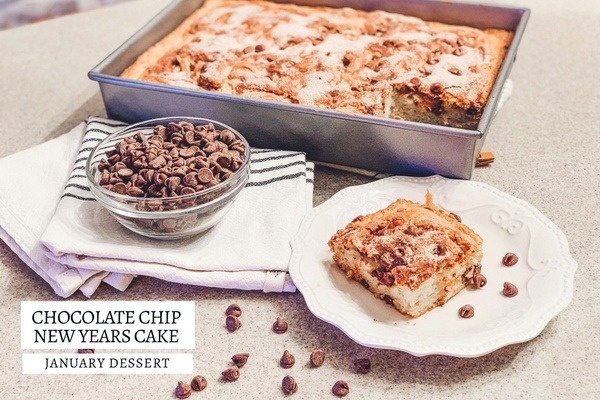 Is your introverted best friend the crafty type? Do they love pursuing knowledge and acquiring new skills? If they love DIY and mastering a new art, then give a gift that keeps on giving: a specialized learn-to-bake kit complete with recipes, ingredients, and supplies.
Mix Box by Homemade Bakers is the recipe for sweet success when choosing a gift for an introvert. With a focus on classic American desserts, this subscription service offers fresh ingredients as well as video tutorials and guides for all levels. Place the order, then drop a hint that you'd love to come by for a Netflix night and sample their newfound skill! In a low-pressure way, of course.
Gifts that ease stress: home spa experiences
No matter how much we love social time, there's no denying the pleasure of introverting out and relaxing in a soothing bubble bath. Help care for your introvert's soul and body with a luxurious home spa kit!
Front Range Soaps Bath & Spa is just the ticket for a stress-free, blissful bath experience. This monthly subscription specializes in adorable artisan glycerin soaps, bath fizzies, lotions, creams, and more to help your introvert receive the pampering they deserve.
Gifts to share with a close friend: tea for two (or one!)
A classic marker of an introvert is dreading small talk – or, to put a positive spin on it, an introvert is someone who feels emotionally nourished by deep and meaningful conversation. Show your respect for their preferred way to connect by gifting them a curated, one-on-one experience: tea for two.
Simplicity Tea's Loose Leaf Tea of the Month Club is a perfect way to keep those cozy moments coming all year long. These all-organic teas come with infusers and brewing instructions. Steep, relax, and let the conversation flow.
Gifts that celebrate self-reflection: mindfulness journeys
Know an introvert? Then you know someone who loves to deep dive. Give the gift of self-care with a mindfulness-oriented gift like TheraBox.
This self-care subscription features one research-inspired therapeutic activity each month, plus 6-8 luxurious bath and beauty goodies. It's curated by therapists to increase happiness and reduce stress, so it's a perfect rescue gift for introverts around the holidays, or big social events like weddings, baby showers, and graduations.
Gifts for the perfect night in: the ultimate introvert gift kit
Introverts unite! When it comes down to it, nobody knows introverts like introverts. So if you're really unsure what to gift your introverted BFF, call in the experts.
Introverts Retreat and The Introverted Chick are monthly subscriptions curated by and for introverted women. Each box from Introverts Retreats features a novel written by a female author, plus tea, warm socks, coloring books, snacks, body butters, scrubs, and everything needed for a reaffirming night in. Meanwhile, your favorite introvert can expect to receive a value of $75-100 in each box from The Introverted Chick, with 8-10 items chosen specifically for a homebody lifestyle like artisan-made home goods, jewelry and accessories, stationery, and more. Give them the gift of recharging solo, and pat yourself on the back – you're being a great friend!