Well, it's that time of year: resolution time. What do you want to accomplish in 2020? Your resolutions might help you become your best self by leveling up your fitness routine, creating healthier habits, adopting a more sustainable lifestyle, carving out time for self-care, or going on more adventures this year.
Here at Cratejoy, we love setting resolutions. But that's only because we've found ways to make them stick. Read below to see what our team's planning for 2020 -- and how we plan to make them reality.
Going green
For her 2020 resolution, Eliza's looking toward the long-term future, not only next year. "My resolution is to live a greener life by making eco-friendly and sustainable living choices," she says. "More specifically, I want to reduce my plastic consumption in the house and in my everyday life." For that reason, in 2020 she's subscribing to greenUP Box, a zero-waste subscription. "I look forward to receiving innovative plastic replacements like bamboo straws, reusable produce bags, and glass spice jars!"
But Eliza's commitment to an eco-friendly lifestyle doesn't stop at the products she's switching to -- it also means she has to give up the products she uses now. And that means, well... "Did you know that most gum is made of synthetic rubber, aka plastic?" she says. "I guess I'll also be reducing my Orbit consumption in the new year…"
Crushing it
Cratejoy's founder, Amir, counts himself among the group of Americans who set fitness goals for the New Year. "Every morning starts in the gym for me," he says, so setting exercise resolutions only makes sense. "I believe in making my mind and my body strong to help me squeeze as much out of life as I can. Lifting weights before I head to work each morning has been a part of my routine for years, and helps make me a little better every day."
To motivate himself, he's trying out a tried-and-true fitness subscription in January. "I want to end 2020 stronger than ever -- and I'm looking forward to gain[z] box to help me get there. With new workouts, gear, and snacks each month, it'll help give me the motivation to push harder than ever in 2020."
More parties, less stress
Like many of us, Courtney wants to socialize more next year. "In 2020, my goal is to host more gatherings with friends and family," she says. To become the hostess with the mostest, though, she'll need the right tools -- and activities to keep people entertained. "I love Escape the Crate for a fun game-night vibe," she says.
And, of course, Courtney knows that no party is complete without the right refreshments. "SaloonBox is also great for foolproof and crowd-pleasing cocktails!"
We're looking forward to game night in January!
Breaking out of her comfort zone
In contrast, Riah's goal for 2020 is to get out more… literally. "This upcoming year, I've made it a resolution to be more adventurous and explore more," she says. Camping, weekend hiking trips, you name it: Riah's ready for it. She's already made sure that she's stocked with the right materials -- and motivation -- to keep exploring every season of the year.
"Out of the Box Camping, which sends camping & RV gear as well as snacks and everything you need to make enjoying the outdoors easier, has already got me excited for my first adventure," she says. "Because, after all, great things never came from comfort zones."
Reading & relaxation
Erin speaks for all of us when she says that her resolution for 2020 is to read more. "Reading helps me deal with stress," she says, "and is a habit I want to make sure I keep up with next year by reading a new book every month."
For Erin, reading is self-care. So finding just the right book is crucial -- and thankfully, there are myriad book boxes that send great new reads straight to her door every month. "I'm looking forward to trying out My Coffee and Book Club -- they send 2 new hardcover novels each month in the genre of your choice, plus a bag of hand-roasted coffee," she says. "Cozy mornings, here I come!"
Growing the garden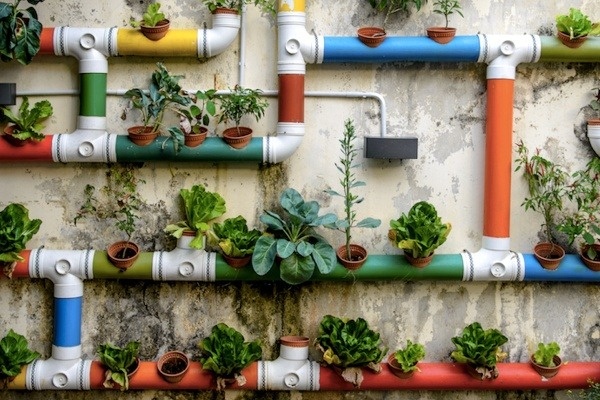 Cratejoy's cofounder, Alex, plans to grow his green thumb in the new year. "A few years ago I built a small greenhouse in my backyard," he explains. "I've never really taken full advantage of the setup, or done enough research to grow more outside of some herbs for cooking. I'm going to fix that this year."
For that reason, Alex's looking forward to trying out a new gardening subscription. "Urban Organic Gardener looks like a perfect subscription to help guide and inspire me," he says. "They clearly know their gardening, and offer a range of options for different types of gardeners. I'm excited to get my first box."
Building a balance
Ray is thoughtful about how she chose her resolution. "At the end of each year, I think about what I've accomplished, the experiences I've had, and the special moments I've shared with friends, fur babies, and loved ones," she says. Reflecting on the year's best memories helps her see what she values most for the next one.
"For me," Ray says, "2020 is all about feeling my best and understanding how to enjoy the process of what that means." As part of that goal, she hopes to exercise more. "I'd like to create balance in my personal life that allows me more time to run or even walk my dog," she says. (Yay for multi-tasking!) To energize her exercise routine and keep her on track, she's subscribing to Her Fit Club. "I want to look back at this time next year knowing I'm stronger, but more importantly, that exercise is an extension of who I am and sincerely part of my life," she says. "Hello, 2020: let's look good, feel good and enjoy the process!"
Setting priorities
Meanwhile, Heather isn't someone who can easily narrow down her goals. "I love learning new things and starting new projects," she says. "So every year I have a long list of resolutions!" Usually, this sets her up to fail at… well… most of them as the year unfolds. "There just aren't enough hours in the day to accomplish everything I'd like to do."
If she's serious about achieving her goals next year, Heather will need to prioritize. "2020's looking to be as ambitious as ever, so my primary resolution this year is to get more organized," she says. "Cloth & Paper, which sends me elegant, minimalist planner and stationery supplies each month, has already helped me level up with time management." As they say, it's all about planning ahead. "I'm eager to see how much more I can achieve in 2020!"