What makes a gift unique and special? There can be a lot of pressure to find the right thing when you're looking for a truly thoughtful gift. Unique gifts are a fun way to show your giftee how well you know them and how much you care. Gifting is fun because it's not a one-size-fits all approach. The best gift might be something your best friend or loved one has been dreaming of for awhile, or it might be a one-of-a-kind surprise they'd never think to buy for themselves. Unique gifts make amazing gifts for every occasion. They make fun, thoughtful surprises for just-because gifts, are great birthday gifts, make thoughtful gifts for a baby shower, and make the best holiday gifts, whether you're shopping for Valentine's Day gifts, Mother's Day gifts, Father's Day gifts, or Christmas gifts.
The best part of gifting is finding something incredible and seeing the absolute joy on your loved ones face when they open it. You don't have to splurge to give a great gift. What makes a gift meaningful is the heart and intention behind it. Taking the time to listen to friends and family is essential to giving a unique, thoughtful gift. Who doesn't love being the person known for giving the absolute best gifts? Rather than giving a gift like a tote or a cool water bottle, give them a gift that's unique and one-of-a-kind. That tote might be super cute, but let's face it — they probably already have one too many already.
How to Find the Most Unique Gifts
You can find rare and unique gifts all around. These gifts can be something locally made, the gift of a new experience, or something totally cool and funky. The most important thing to remember when searching for a unique gift is the person you're shopping for. What do they love? What's something they've never heard of that you know they'll love? What's something that's so them, but they'd never think to buy it for themselves?
It can be tricky to find a cool gift for the person who has everything or the super hard-to-shop-for giftee. Plus, shopping for gifts takes time! It can be hard to carve out enough time or mental energy to find a great gift after a long day of work, virtual school for the kiddos, and the business of life. Luckily, the internet can be super helpful when it's time to find an amazing gift, especially at the last minute.
Unique Gift Ideas: Give the Gift of Joy with Subscription Boxes
One of the best gifts you can give to anyone is a unique monthly subscription box. There are subscriptions out there for nearly every interest, so you can find something amazing for everyone. One of the reasons subscription boxes are awesome is because of the sheer number of choices available. Searching for a unique gift for your bestie? Something sweet for mom to remind her how much you care? Looking for cool, unique gift ideas for your employees in this remote-forward environment? You can find a subscription box perfect for every occasion.
If living through a pandemic has reminded of us one thing, it's that small joys often carry the most significant weight. Subscription boxes are a new way to connect and share experiences, try new things, and find new hobbies.
Unique monthly subscription boxes are curated by experts passionate about their craft, and are delivered monthly, bi-monthly, or quarterly. They make amazing gifts because they're totally unexpected, unique, and one-of-a-kind. You can find subscriptions for everything, from skincare to fandoms and everything in between. You can find the perfect gift for every grown-up in your life from your grandma to your in-laws, and you can snag seriously awesome crates for every kiddo in your world, too. Looking for a little gift idea inspo? Check out these popular subscription box trends you'll see everywhere in 2021.
Unique Gift Ideas for All Your People
Find something rare, unique, and one-of-a-kind for every person in your life. While we're constantly updating our best-of lists, below is a a snapshot of our most popular unique gifts for her, for him, for the foodies, and more.
Unique Gift Ideas for Your Best Friend: Treat your BFF to a relaxing and thoughtful gift that goes beyond a face mask and lotion sampler. Try a sweet, curated self-care and wellness subscription or a cozy home decor crate to spruce up her space. Read the full guide to gifts for her here.
Unique Gift Ideas for the Guy Who Has Everything: Surprise the guy who has every bluetooth connected gadget with a unique gift tailored to his interests. Whether he's into game night, is a budding mixologist or a book lover, you can find a gift with a unique twist. Read the full guide to gifts he'll love here.
Unique Gift Ideas That Give Back: Find the perfect gift for the person with a big heart with a subscription box that gives back to a good cause. These gifts are extra special because the giving is double! Your gift recipient will love their box, and you'll both catch an extra hit of joy knowing you're making a difference. Read the guide to subscription boxes that give back to good causes here.
Unique Gift Ideas for the Foodies: Give the foodies in your life to a fun, unique gift with a snack subscription, hot sauce and spice boxes, or a BBQ kit. There's something for every foodie and every skill level. Read the foodie guide here.
Unique Gift Ideas for Kids: Give the perfect gift to every kiddo in your life with a fun subscription full of activities they'll love. You can find monthly boxes for the little bookworm, creative crates for the budding artist, and cool STEM experiments for the young tinkerer. Check out the most popular trends for kids this year, here.
Unique Gift Ideas for Teens & Tweens: Teens and tweens can be super hard to shop for. It can be so tough to keep up with the latest trends to find cool gifts they'll actually love. There are a ton of great subscriptions crafted just for teens and tweens that make great gifts. You can find self-care crates for teens and tweens, subscriptions designed to help boost girls' confidence, trendy craft kits, and much more. Check out the most popular trends for teens and tweens this year, here.
Find unique gifts for birthdays, congratulations, and more in the gift shop.
Unique Gift Ideas by Holiday
Give the perfect present for every gifting moment with something that's truly unique, thoughtful, and one-of-a-kind. Below we're breaking down the most unique gift ideas from Valentine's Day to the holiday season.
Best Gift Ideas for Valentine's Day
Send a little extra love to all your special someones on Valentine's Day with these unique gift ideas that will delight and surprise them. Find V-Day gifts for your partner, your best friend, the kiddos, are more with a hand-crafted subscription box. Read on for this year's top picks that will send all your loved ones head over heels with excitement this V-Day.
Date Night Delivered: Date night subscription boxes are totally unique gifts that are perfect for Valentine's Day. Give your lover the gift of time together with pre-planned activities you can enjoy right from home! Choose from crates crafted by marriage and family therapists to monthly mystery and escape rooms, cocktail kits, board games, and more. Make every date night a great night with these fun subscriptions.
Craft Crates for Everyone: Spark a little creativity with a fun crafting subscription. These kits are perfect for people that love to build and tinker. You can find craft kits of all types and for all ages, making them great gifts for everyone! Give your partner a crafting subscription and enjoy creating something new together. Send your favorite kiddo a super fun craft box with a different activity each month. Give your bestie a fun DIY craft kit that teaches her to make something totally new (and Instagram-worthy).
For more inspo, check out the complete guide to the best Valentine's Day gift ideas for Him, Her, Couples, Kids, and the Community here.
One-of-a-Kind Mother's Day Gifts She'll Absolutely Love
Looking for great gift ideas for Mother's Day? Subscription services make the best gifts for every mom in your life. Not only can you find something divine to spoil her, but your gift will keep on giving long after Mother's Day! What better way to remind her how much you care than with a monthly reminder of joy delivered to her door?
Pamper Her with Self-Care: Moms go above and beyond to take care of everyone, all the time. Treat all the Moms in your life to a little "me time" on Mother's Day and beyond with a thoughtful gift of self-compassion and care. With tons of self-care subscription boxes to choose from, you can find a uniquely thoughtful gift for every style of self-care. From bath and beauty boxes to monthly aromatherapy and essential oil kits and empowering personal growth boxes to luxe skincare crates, there's something for everyone.
Surprise Her with Scrumptious Snacks: Treat Mom to a fun, unique gift every month with a snack subscription box. Snack boxes are the best gifts because they surprise and delight with bold new flavors and new brands every month. You can find snack crates for every taste, diet, and lifestyle, from vegan crates and keto kits to candy crates. Whether you're shopping for a Mom who loves a healthy afternoon snack or is constantly looking for new treats to keep in her purse, a snack subscription makes the perfect gift.
Father's Day Gifts with a Twist
Make Father's Day extra special with a unique gift that will surprise any Dad...even the guy that wants nothing. Surprise him with a monthly subscription to something he's genuinely interested in. Subscriptions make great gift ideas because they're all specially curated by experts of their craft. So, you don't need to stress over knowing exactly what to get Dad — you just need to know what he's into a voila! A truly unique gift will arrive at his door.
Perfect Gifts for New Dads: Having a newborn is an exciting time, full of so much love, joy, and awe! It's also a big transition with its share of sleepless nights and transitioning into new routines. Treat the new dads you know to something extra special on Father's Day with a personalized gift curated specifically for them as they adjust to answering to "Dad". These unique gift boxes designed for new dads will be a practical gift with a lot of heart behind it.
Savory Subscriptions for Foodie Dads: Shake up his kitchen with a monthly subscription that delivers fresh, new culinary challenges to his door. Whether he's a foodie that loves to cook, prefers to whip up sweet bakes, or is into specialty meals and diets, there's a box for every man who loves to eat. Pair a delectable snack subscription with a coffee, tea, or cocktail kit to make it a complete experience.
Thoughtful Holiday Gifts for Everyone on Your List
Unique monthly subscription boxes make great gifts for every occasion, and the holiday season is certainly no exception. You'll find something thoughtful and personalized for everyone on your list, plus the very best gifts to wow everyone during Secret Santa. With subscription gifts, you can extend the holiday cheer well beyond the holiday season.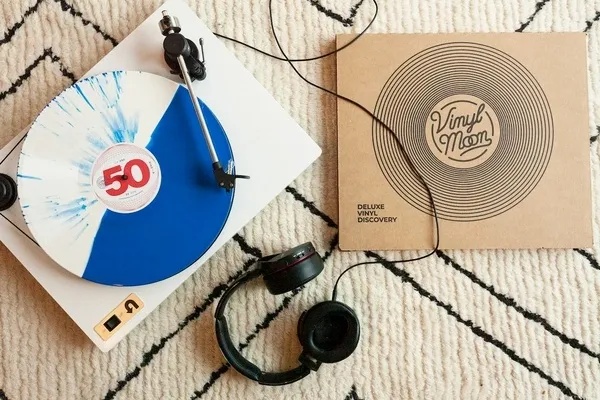 Great Gifts for Grown-ups: Give the gift of something truly unique and one-of-a-kind for every grown-up on your list. Whether you're looking for a fun way to surprise your husband or wife, a Christmas gift for Grandma and Grandpa, or a thoughtful gift for your in-laws, a gift set tailored to their interests is a no brainer. You'll surprise them with how well you know them and they'll be delighted by the expertly curated experience.
Super Fun Gifts for Kids: Give the kiddos in your life something super fun and totally unique that they'll definitely want to tell all their friends about with a monthly subscription kit full of hands-on activities you can't find on the shelf. With thousands of expertly curated gift boxes from creative crafts to book clubs for kids, you'll definitely make their Christmas Day.