Kick off the year with a Cratejoy subscription box that's as unique as you. We've handpicked a list of freshly added monthly boxes that are packed with new products and goodies. Whether you're an adventurous outdoorsman or an adoring pet rat owner, these new-to-Cratejoy boxes are sure to have something to surprise you.
Shopping for someone else and need gift ideas? Try one of these interesting subscription services! Think beyond Birchbox and BarkBox and present your friends and loved ones with a curated box of Hawaiian self-care products, a brain-challenging puzzle or other exciting gifts you won't find on Amazon.
Price: Starts at $34.00/month
About the Box: Bears & Baubles founder, Melody, loves exchanging handmade gifts for the holidays and created this subscription box to invite you to share in the tradition. Check your doorstep each month to find holiday-themed vintage teddy bears handmade with natural, American materials. Your monthly box also includes a chiffon treasure bag filled with gemstones. The sparkly goodies weigh up to 5 carats total and can be collected or set in jewelry. Sign yourself up for a bear-y cheery delivery or add it to a list of gift ideas for your mom, sister or grandma.
Shipping: First box ships worldwide from United States within 2 business days; following boxes will ship on the 15th of the month
Price: Starts at $18.00/month
About the Box: Living in rural Maine requires founder Noah to use tactical knives in everyday activities. Whether exploring the outdoors or working on a project, Noah relies on folding knives, multi-tools and more to get the job done. He started the Knife-a-Month subscription service to ensure others had access to these tools too. Each monthly box features high-quality products from brands such as MTech USA, Elk Ridge, Tac Force and more. This high-end box would make a perfect gift for your outdoorsman friend or family member with a green thumb.
Shipping: First box ships to select countries from United States within 1 week of order; following orders will ship within 1-3 days of the 11th of the month
Price: Starts at $29.17/month
About the Box: Wanting to feel like her creative self again, stay-at-home mom Shawna started selling mystery fashion boxes online. The fashion boxes took off and inspired Shawna to start her monthly subscription boxes of feminine gifts for girls who love smoking and cannabis. Each month's box includes 5-12 girly smoker accessories like grinders, crystals, pipes and more. Shawna curates the women's boxes with artisan goods from women-owned businesses. It's like having a cannabis-focused personal stylist deliver unique items to your doorstep!
Shipping: Ships worldwide from United States between the 1st-4th of the month
Price: Starts at $49.99/month
About the Box: Whodunnit this time? Give your brain a workout deciphering stories, clues, codes and more in this mystery of the month club. Designed specifically for puzzle-solving, book-loving senior citizens, Senior Sleuths provides investigative adventure through brain-building activities. The mystery box subscription presents cases that start with a fictitious novella that will spark feelings of nostalgia through photos, maps and more. A new subscription box is delivered monthly with a new case to solve every three months. And don't worry about getting stuck -- you can enjoy the puzzles with a partner and join a Facebook group to share hints and solve together.
Shipping: First box will ship worldwide from United States within 1-2 business day; following boxes will ship on the anniversary date of your original order each month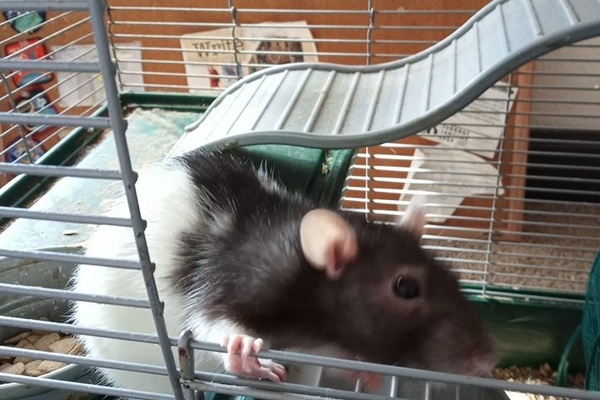 Price: Starts at $22.50/month
About the Box: Rats are one of the planet's most misunderstood mammals, yet rat owners know these pets are wildly intelligent and adorable. Rat Rat Ratties! is the perfect gift idea for the rat lover in your life. As an owner of four of her own rats, founder Rebecca curates each of these unique subscription boxes with cruelty-free goodies for you to spoil your fur baby. She works with a vet to ensure all treats and toys are safe and organic. Unwrap each monthly box to discover items that are designed and tested to stimulate your ratty's brain.
Shipping: Ships worldwide from United States on the 4th of each month
Price: Starts at $44.75/1 box every 3 months
About the Box: Say Aloha to the tranquility of Hawaii with one of the best subscription boxes curated for women's self-care. Founded by Silicon Valley resident Vanessa to share the peaceful island vibe, the She Lives Aloha kit includes 5-7 full-size items from local Hawaiian businesses and artists. The monthly subscription boxes invite you to experience the tropics via healthy snacks, small-batch goodies and an aloha lifestyle guide. With new products every month, unwrapping your monthly box will be like taking a mini-vacation from the comfort of your home.
Shipping: Ships worldwide from United States on the 1st day of each season