Ready for February spoilers? We've got FULL spoilers for Vegancuts Beauty Box this month!
February's box from Vegancuts, the first and best vegan beauty box in the industry, supports the Spring Farm Sanctuary in Long Lake, Minnesota. It's definitely a worthy cause! And for your support, you'll get the amazing vegan products below.
There's still time to sign up and get this box! Subscribe today with code BEMINE25 for 25% off your first box.
1. Dr.'s Remedy Enriched Nail Polish in Relaxing Rose (retail price $17)
"This gorgeous, 10-free nail polish is enriched with garlic bulb extract, tea tree oil, wheat protein, and Vitamins C and E."
2. Aethera Sunrise Botanical Reboot Serum (retail price $7.50)
"This serum will plump and soothe your skin, as well as protect from free radicals."
3. SugarBearHair Women's Multivitamin (retail price $29.99)
"This multivitamin is free of artificial sweeteners and flavors, and is packed with vegan Omega-3, Vitamins B-12, C, D-2, and E, as well as other nutrients that may help in collagen production."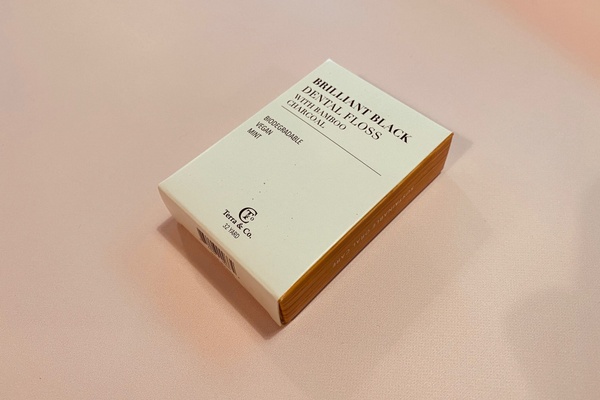 4. Terra & Co. Brilliant Black Dental Floss (retail price $10)
"This fluoride-free and biodegradable floss is made with bamboo fiber and coconut oil to effectively remove buildup between teeth."
Theo Chocolate Salted Chocolate Bar (BONUS!)
"Enjoy this snack box crossover as a special February gift from the Vegancuts team!"
SugarBearHair Scrunchie (BONUS!)
"Break out your inner '90s girl and rock this adorable scrunchie with any casual outfit."