Product Details
180° BOX A GIFT OF SELF-LOVE AND SELF-CARE
180° Box is for your me-time experience curated so you can pause, discover and enjoy your selfcare. New theme and products each month and will include body, beauty, style, home décor & healthy treats 180degree aim to inspire self-care & happiness in every box through mindfully curated products to remind you to take a break and enjoy your selfcare and me-time journey.
6 - 9 full size selfcare and lifestyle item at over $150 plus in value to induce selfcare, joy and discovery.
Treat Yourself or a loved one to some self care relaxation!
Special Bonus Red Velvet Charm bag in every box monthly.
Giftable and unique for many occasion. Filled with all things mindful, thoughtful, and beautiful to delight and induce joy. Curated to soothe your mind body and soul.
Wide variety of products from small business and women owned businesses. Products will be full size and range from mood boosting items, spa, bath and body, lifestyle, home goods, treats, beauty and other awesome items to discover and enjoy.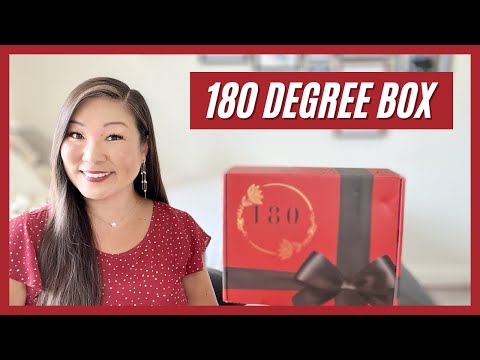 ---
Current Box from 180° Selfcare Box
December Theme " Winter Bliss"
Embrace the serenity of winter with our 'Winter Bliss' self-care box. Discover and enjoy items that invite comfort, warmth, and moments of peaceful reflection. Indulge in the magic of the season, one cozy moment at a time with this winter bliss box.
---
Past Boxes from 180° Selfcare Box
---
180° Selfcare Box appears in these collections…
---