Product Details
Belly Box | Natural Wellness & Self-Care Pregnancy
Each product is meticulously designed to make her feel special and cared for. It makes the perfect gift to show love and attention during this exceptional time. Each box comes with 6 products, organic facial beauty gift, custom-made note, thank you card and a small surprise!
Improves sleeping as most pregnant women have trouble experiencing a peaceful sleep.
Formulated to suit all skin types. No Synthetic and Fragrance-Free.
The products are Vegan, Cruelty-Free and freshly made with Organic Certified & Vegan ingredients. Charitable: We donate a portion of our Belly Box sales to the to charities who support Middle-Eastern moms.
Helpful in the prevention or early treatment of stretch marks. Keeps the skin nourished, moisturized, and hydrated.
Box Products: 1. Sleep Pillow Mist Spray 2. Belly Oil Serum 3. Relax Magnesium Body Cream 4. Bedtime Herbal Tea 5. Growth Hair Serum 6. Gentle Face Cleanser.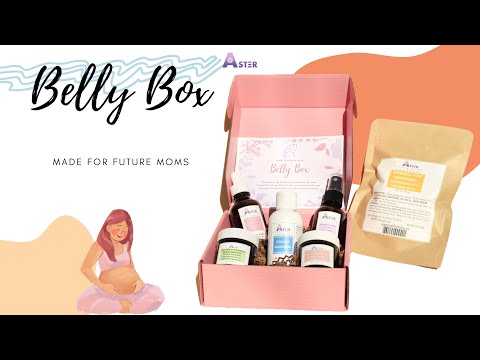 ---
More from Aster Skincare - NATURAL Wellness, Self-Care & Beauty Box- For ALL!
---
Aster Skincare - NATURAL Wellness, Self-Care & Beauty Box- For ALL! appears in these collections…
---