Club Cuvée - Champagne Club (Monthly) By "He Wines, She Dines"
by He Wines, She Dines
Unique, high-end wines tailored to match your palate and budget.
Product Details
Welcome to Your Personal Winery.
It's the season of giving! Give the perfect gift for the wine lovers in your life, we hand selected wine based on your flavor preferences and we delivered right to your door!
Receive exclusively procured wine for irresistible prices!
No box is the same! We hand pick each bottle based on your unique palate.
You'll love every bottle we send you, or we'll replace it!
Choose from our 3 plans and monthly and bi-monthly options to find the one that suits your palate and budget perfectly. (Other options available in the "More from He Wines, She Dines" at the bottom of the page)
$5 OFF on a 3-Month Prepaid (Code: FIVEOFF), $10 OFF on a 6-Month Prepaid (Code: TENOFF)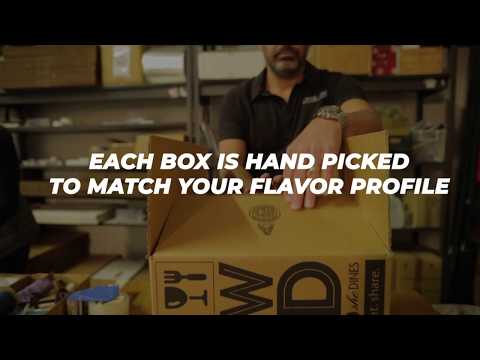 ---
Past Boxes from He Wines, She Dines
---
More from He Wines, She Dines
---
He Wines, She Dines appears in these collections…
---