Product Details
I'm The Chef Too! Educational Cooking Kits
Get ready to embark on an edible adventure with I'm The Chef Too! that allows children to discover, inspire, question, create, and invent all through the world of cooking! Each surprise adventure includes 1 educational recipe, 1 STEAM activity, dry ingredients, & specialty supplies. Kids can bake and craft their way through their favorite topics!
Adventures blend food, STEM, and the arts into education fun! Great for ages 4-14!
Award winning adventures delivered to your door each month. Themes include Geology, Oceanography, Chemistry, Meteorology, Astronomy, Art, Science, Zoology and more!
Screen free educational recipes and activities developed by mothers, educators, and approved by kids!
Adventures include whipping up galaxy donuts as you learn about outer space, erupting volcano cakes as you discover chemical reactions, building edible dinosaur terrrariums as you learn about your favorite species, designing cupcake geodes while exploring geology & so much more!
Includes everything you need to bake and craft your way through each adventure! ie. 1 recipe card, 1 STEAM activity, pre measured dry ingredients, specialty supplies and more!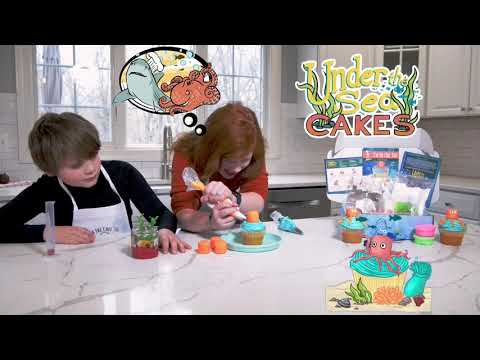 ---
Current Box from I'm The Chef Too!
Safari Zebra Bread
Journey through Africa and get ready to explore the world of wild animals as you make your own zebra bread! Learn how to create the stripes of a zebra and make a patterned treat as your mix, knead, and bake bread from scratch.
---
I'm The Chef Too! appears in these collections…
---
I'm The Chef Too! Educational Cooking Kits | Blending Food, STEM & the Arts into Educational Fun!
by I'm The Chef Too!