Product Details
Paint Pouring Gone Mad! (No experience necessary!)
Every paint pouring idea you want to try, delivered monthly! Dirty pours, ring pours, flip cups & more! Pour through a strainer, on an album, for a clock, on tile coasters, a spin wheel, with metalics & color shift paints, jewelry, geodes, vases - gloves & apron included. Don't miss out! If you can pour water, you can do paint pouring. It's SO fun!
Just in time for the holidays! We will ship new orders daily from December 18-24. ***Need express overnight shipping? Please contact us for additional rates, include shipping zip code.***
High quality painting surfaces.
Everything you need in a single box, delivered to your door once a month.
Creative paint pouring experiences every month!
We fuss over the details and supplies, you enjoy the pour!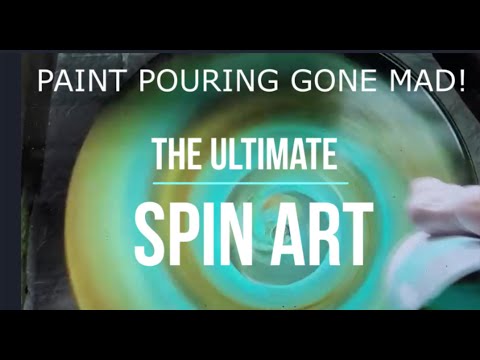 ---
Current Box from Art Kits by Chartiers Creek Creative
Paint Pouring Tile Coasters - EVERYTHING you need, delivered right to your door! Just open the box to get started.
Paint Pouring Art Kit includes 8 Coasters, with cork, 8 stands (for elevation when painting) to paint individually or grouped together, custom blended premium acrylic paints with pouring medium, vial of silicone, pipette, Color Matrix paint mixing color chart - create thousands of colors!, mixing cups & Stir sticks, apron, gloves plus 4 playing cards to create unique effects. Keep for yourself, AND give away as gifts - perfect for gift-giving season!
---
Past Boxes from Art Kits by Chartiers Creek Creative
---
More from Art Kits by Chartiers Creek Creative
---
Art Kits by Chartiers Creek Creative appears in these collections…
---