Product Details
Cultivate Yourself! 🌿
The SB subscription is designed to teach you simple strategies that grow your potential in a season, instead of investing years with easy self-coaching methods. Discover every day products that are clean, ethical, and sustainable. We partner with brands that promote collective wellbeing. FEEL GOOD NOW and be prepared for life's next challenge!
Typical box value +$100. Life time value = priceless.
We proudly source premium products from black-owned businesses where possible.
Makes the perfect gift! Beautifully packaged and thoughtfully curated.
Rated #1 in personal development. Sensory rich items like teas, aromatherapies and playlists.
Each month enjoy themed self-growth materials including; books, wellness forward worksheets, and fun activities. 6-8 full size items that are 100% natural and cruelty free.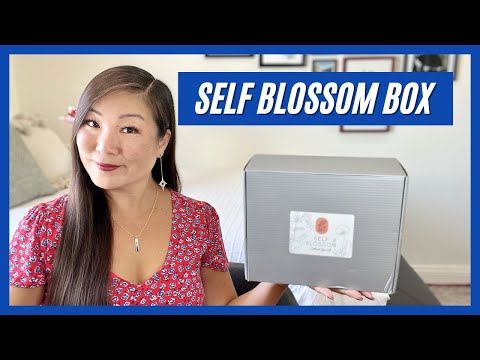 ---
Current Box from Self Blossom Box
Rest and Renewal
Restoration is life-giving! Imagine living in a world where everyone is well-rested. Far too many of us have made productivity the cornerstone of success. It's time to embrace your basic and sacred human right to self-care, relaxation, and rest. This box is meticulously designed to guide you deeper into a state of rest, allowing you to reclaim your time and body. Sweet dreams! Zzzzzzzzzz
---
Past Boxes from Self Blossom Box
---
Self Blossom Box appears in these collections…
---