Product Details
Meet The # 1 Stress-Relief Adult Coloring Book Box
The "Stress-Relief Adult Coloring Book" box has been created for those dealing with stress and anxiety who love to use coloring books as a way to escape from their reality and give their mind some time to rest by coloring one stress relief coloring page at a time.
BOXES ARE GREAT FOR: You and as gifts for family, friends, seniors in assisted living facilities, as well as in the form of care packages for military service members and caregivers.
WE GIVE BACK: Some of the sales proceeds will be donated to the Compassionate Hearts United Foundation Inc., (CHUF). Follow them on IG @chuf_inc
HASSLE FREE CANCELATION: You can cancel / skip shipments / reactivate your box subscription anytime using your customer portal or by sending us a direct message via this Cratejoy listing.
FOLLOW US ON SOCIAL MEDIA: Stay up-to-day with what's happening behind the scenes at The Red Box of Wellness; IG: @theredboxofmentalwellness / Facebook: @theredboxofmentalwellness / Thread: @RBOMW / Twitter: @RBOMW / TikTok: @RBOMW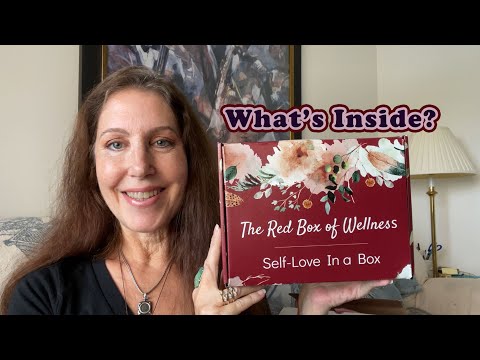 ---
Current Box from The Red Box of Mental Wellness
January 2024 "Stress-Relief Adult Coloring Book Box" (Theme: The Impact of Our Choices)
We are currently taking pre-orders for our January 2024 Boxes. Our January 2024 "Stress-Relief Adult Coloring Book Box" includes a mental health related book (Choices by Jeramy Freeman), a stress relief adult coloring book, colored pencils (On first box only), as well as 3 - 4 self-care products (Including a mystery book). Boxes ship on the 15th of each month. Pre-order yours today and receive the January Box on or around January 15th.
---
Past Boxes from The Red Box of Mental Wellness
---
More from The Red Box of Mental Wellness
---