Product Details
Soothing Relaxation With Just a Bit of Inspiration
The Cocktail Piano Box by Dave Cornwall...that "something new" for that relaxing quiet time, those eagerly anticipated evenings at home or, just those fun times with special friends and family. Deeply relaxing solo piano music with a touch of light jazz for entertaining, living, and nurturing life. True timeless standards from "back then" to now.
An upscale luxury hotel and fine dining experience...right in your own home!
Timeless songs that you already know by heart. Light, engaging, solo piano...with the best seat in the house
A truly curated song list of truly great music...assembled from years of live performing exerperience in upscale cocktail bars, luxury hotels, and private country clubs. These are the songs that people love to hear when it's time to relax, unwind, and let the worries of the day fade away.
Classic standards and pop music selections that have become timeless. Traditional cocktail jazz piano tunes as well as fresh, newer music up to the present day. Big band, Sinatra, Tony Bennett, along with James Taylor, Jimmy Buffett, Elton John, The Carpenters, Manilow, Lionel Richie, the Bee Gees, and many, many others! Great, classic songs. Played in a way that's comforting, engaging, and makes you feel good.
CDs sent via U.S. Mail. Digital deliveries sent via email with album art. Streaming edition is sent with streaming links and complete album information, including website. Truly a great way to give this music as a bi-monthly gift to yourself or someone else with an active streaming account. Note: Access to streaming services NOT included. Please specify streaming service desired at check out.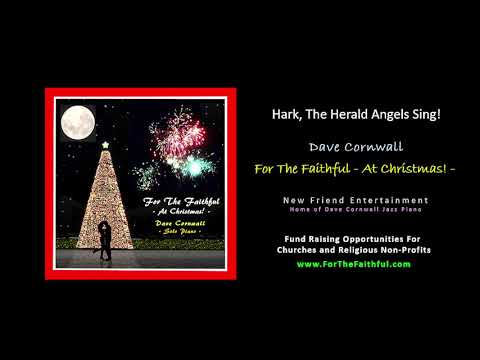 ---
Current Box from The Cocktail Piano Box
For the Faithful - At Christmas!
Christmas is and always will be a very special and inspiring time of the year. ...Not just because of the black Friday sales, "mall Santas," or even Rudolph, Frosty, or Charlie Brown. For some of us, Christmas is that much anticipated special time of warm surprises, unique, thoughtful gifts, special memories, and some time to just slow down! For the Faithful - At Christmas is the perfect album for the holidays. Light, relaxing piano that is uplifting and soothing!
---
Past Boxes from The Cocktail Piano Box
---
The Cocktail Piano Box appears in these collections…
---