Within the past five years, the popularity of subscription boxes has skyrocketed. What was once a field marked solely by beauty boxes has grown into a booming industry with niche boxes that cater to a wide spectrum of interests. Nowadays, there's a box for everyone (and our own Cratejoy Marketplace attests to this): your coworker with the cat obsession, Chad from the gym who's obsessed with fitness, and even your hippie-at-heart aunt with a thing for crystals. But where did subscription boxes come from? Though seemingly an overnight success, a few key subscription box companies can be attributed as the innovators of the industry.
Birchbox
Founded in 2010 by Harvard Business School graduates Katia Beauchamp and Hayley Barna, Birchbox is a personalized beauty subscription box that specializes in skincare, makeup, perfume, and other cosmetic items.
At the time, Birchbox brought a new, innovative idea to the $7 billion beauty industry: a way to affordably sample beauty products in the comfort of one's home. Customers also loved feeling like they were receiving a surprise present in the mail each month. Though the concept of subscription services was not a new one, Birchbox's successful launch and rapid growth prompted many other beauty boxes to follow suit, such as Glossybox, Goodbeing (formerly Goodebox), Boxycharm, and POPSUGAR Must Have.
Beyond beauty products, Birchbox paved the way for the variety of subscription boxes to come that filled every niche imaginable, such as LootCrate for gamers and Stitch Fix for fashionistas. With more than a million subscribers, Birchbox continues to remain at the forefront of the subscription box industry. Birchbox holds a whopping $485 million value as of April 2014 and raised $15 million in its August 2016 Series C funding, totaling $86.9 million in funding overall.
NatureBox
Promising real ingredients, NatureBox was one of the first boxes to feature all-natural snacks and treats suitable for a health-conscious lifestyle. In addition, NatureBox offers a number of vegan, gluten-free and non-GMO options.
Named by Entrepreneur's CircleUp as one of the most innovative consumer and retail brands, NatureBox donates one meal to Feeding America for every box it delivers. With healthy living and eating trending, Naturebox has found great success since launching in 2012. As of May 2015, the company raised $30 million in Series C funding, bringing the total funding to $58.5 million.
BarkBox
Barkbox, established in 2011, gives dog lovers a way to spoil their furry best friends with treats, toys and other goodies. The first box of its kind to address the pet market, Barkbox caters especially to man's best friend. The company also supports shelters, rescues, and nonprofits across the United States. The $65 million dollar pet industry provided a solid niche for BarkBox to raise $21.7 million in total funding, with its most recent Series B funding in July 2014 raising $15 million.
Memebox
Memebox brings the innovative South Korean beauty industry right to your front doorstep with a variety of K-beauty products ranging from face masks to treatments to lipsticks. Global investors are quickly taking stakes in South Korean cosmetic companies as the country's $10 billion dollar cosmetic industry begins to gain momentum in countries like the United States. K-beauty products feature sleek packaging, unique formulations, and innovative technology, but it can be hard to find specific products in the states. Memebox stepped in to provide the ease and accessibility of K-beauty products to the everyday woman. The most popular of all Korean beauty boxes, Memebox has raised $163.67 million since its founding in 2012; its most recent funding was $65.95 million raised in Series C in August 2016.
Dollar Shave Club
Despite recently being acquired by Unilever in July 2016, Dollar Shave Club was launched in 2011 and achieved $163.5 million in total funding, with its most recent funding raising $90.7 million in Series D in November of 2015.
By combining convenience and affordability with an easily accessible website and memorable marketing campaigns, Dollar Shave Club took the internet by storm. After creating one of the most viral YouTube advertising campaigns – that started with the video "Our Blades are F**ing Great" (which has more than 22 million views to date), company sales skyrocketed. Its YouTube success eventually helped the company earn more than 1.7 million subscribers. 
Ipsy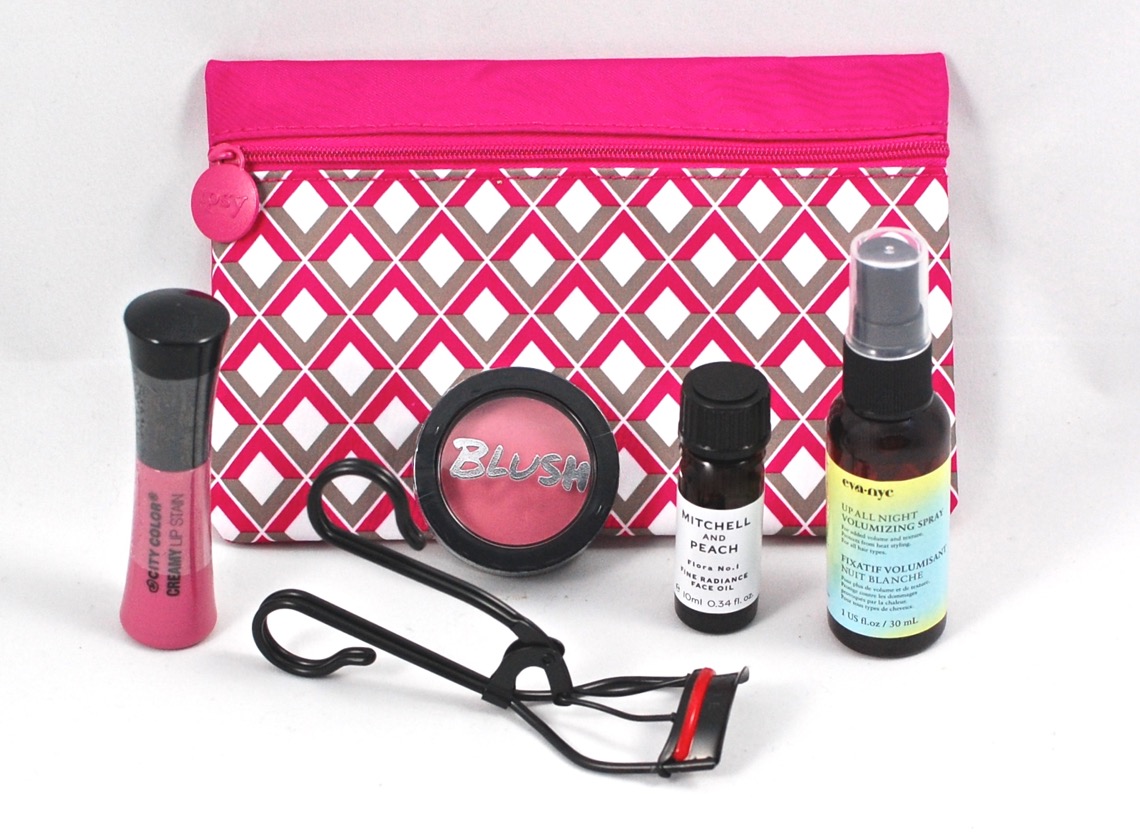 Ipsy is the brainchild of YouTube vlogger Michelle Phan, who founded the wildly successful beauty subscription box company in November 2011 under the original name MyGlam (which later launched as Ipsy in 2012). Ipsy's value is second-to-none: each month, subscribers receive full- or deluxe-size samples in a "Glam Bag" for only $10 a box.
Because of its appeal to budget-conscious women looking to expand their makeup collection and Phan's social media influence in the blogosphere, Ipsy grew quickly to become one of the most popular beauty subscription boxes. Ipsy reached its one million subscriber milestone in 2015, and the company received its latest $100 million Series B funding in September 2015, bringing the total company funding to an impressive $103.24 million.
Blue Apron
Since its inception in 2012, Blue Apron's mission is to make incredible home cooking accessible to everyone. One of the first meal kit subscription boxes, Blue Apron changed the way individuals purchase, cook, and eat food. By providing its subscribers with fresh, locally sourced ingredients in pre-measured quantities and taking care of the ingredient sourcing and shopping, Blue Apron simplifies and streamlines meal preparation.
Blue Apron's digital approach to food allowed the company to take off; the company now ships more than eight million meals a month. After receiving $135 million Series D funding in June 2015, Blue Apron has now received $199.4 million in total funding. Other cooking-related subscription boxes like Hello Fresh, Plated, and PeachDish have also found success in the meal kit niche.
Thinking of launching your own innovative subscription box? Sign up with Cratejoy and get started today.