Beard Care Club is currently sold out!
Lil' Bastard
by Beard Care Club
Monthly Supply Of 1oz Beard Oil, 2oz Beard Balm or Cream, Wash & Conditioner In An Unreleased Scent
Product Details
Contains Everything But Mustache Wax!
At Beard Care Club we release a new scent every month, with your Lil' Bastard subscription you will receive a new scent every month that has not been released in our store. All subscriptions are shipped between the 5th and 7th of every month *IF A SUBSCRIPTION IS PLACED AFTER THE 4TH OF THE MONTH IT WILL NOT SHIP UNTIL THE FOLLOWING MONTH *
Veteran Owned
Natural Ingredients
New Scents Released Monthly
Made In Elsinore, Utah. Right Here In The Good Ol' USA
Beard Care Club Has Been Doing Business Since 2015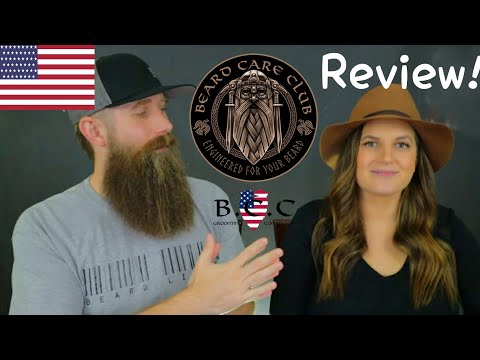 ---
Customer Questions (0)
Have a question?
Ask the community and get help from thousands of informed subscribers.
Reviews (64)
Reviews for this product (5)
Reviews for this seller (59)
Oct 07, 2021
"Probably the only thing that I look forward to anymore. Lol Maybe a forest smelling oil? Other than that, nothing. It's fine just the way it is. "
May 06, 2021
"I like the products and will keep having them sent to me. I do like the fragrance of most of the creams. I am more of a pine or outdoorsy kinda guy. "
Apr 07, 2021
"I like it. My wife likes March better. I am glad that I signed up for this. I am more of an outdoor smelling kind of person. I really like the Forrest cream. "
Feb 05, 2021
"Sometimes I feel like the beard wash doesn't lather up enough to cover everything including my face. It could just be that I'm not using enough though. I absolutely love the products though!"
Best beard products on the planet.
Jun 08, 2020
George S.
Subscribed for 23 days
Hi I'm a new customer and let me tell you best beard products in the planet hands down. Shipping was fast.products were well put together. I'm a member for life. I really appreciate that it's veteran owned.Have family that are veterans and I appreciate everything they have done for us. Will highly recommend this company to many friends and family. Thank you for all the great work that you put in your products and very exited about all the different scents. I'm a very satisfied customer keep up the great work guys and beard on. Thank you.
Beard Care Club said...Jun 08, 2020
Thank you for the love and patronage. Those are some kind words for little ol us! Tell your family thank you for their service for us.
Beard on my friend!
---
Past boxes from Lil' Bastard…
---
Customers who bought this also bought...
Beard Care Club appears in these collections...
---
Beard Balm or Beard Cream
Beard Balm helps moisturize your beard, and tames pesky fly-aways. The beeswax helps
... Show More
Beard Wash And Conditioner Scent
(this is only the wash and conditioner scent, it is not the scent of the balm or
... Show More
---
Shipping Policy
Orders placed today ship by October 15
Subscriptions ship between the 5th and 7th of every month
Renews monthly on the 15th
All Subscription Orders Placed After The 4th Of The Month Will Ship The Following Month. All subscription boxes ship between the 5th and 7th of every month.
Cancellation & Refund Policy
Subscriptions automatically renew. You can cancel at anytime.
Questions for Beard Care Club?
---