Whisk Takers Dog Treats is currently sold out!
Monthly Dog Treats Baking Kit
by Whisk Takers Dog Treats
DIY Dog Treat Kits! Step by step recipes & pre-measured ingredients. Happy & Healthy Dogs.
Product Details
The "How To" Dog Treat Baking Kit
The Barkery is 100% organic and gluten-free, made with rolled oats and anti-inflammatories like turmeric. Your canine companion will love the meaty chicken or beef flavors, and you'll love how easy it is to make yourself. All you need is 1 egg and some water and in just a short amount of time you'll have homemade treats that you can feel good about
Organic & Gluten Free
Yields About 30 Treats
Boxes DO NOT include baking sheets
Chicken & Beef Flavors
Ingredients in box: Chicken or Beef powder, Rolled oats, Pink salt, and Turmeric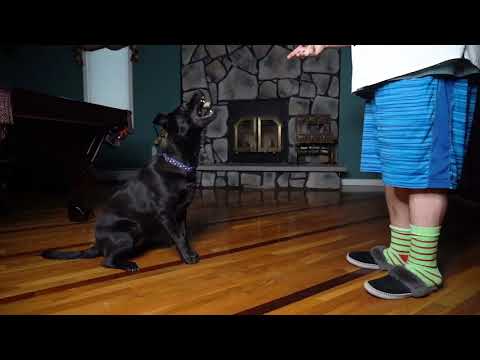 ---
Customer Questions (3)
Q: Is the box different every month?Asked by Jennie E., July 2019
Whisk Takers Dog Treats answered...July 2019
Hi Jennie,
Thank you for reaching out! We have two different flavors; Chicken & Beef.
We would be happy to rotate between the two if you would like.
Just make sure to let us know when you order!
---
Q: Can I order only two months to try out each flavor?Asked by Terri D., December 2020
No answers yet! Be the first to help by adding an answer below.
---
Q: Hi. I placed a gift order but didn't receive a confirmation but my card was charged. I need to know that my gift will go out on time. Please confirm. Sheila Murty Asked by Sheila M., April 2020
No answers yet! Be the first to help by adding an answer below.
Reviews (4)
My dog loves his treats!
Jun 19, 2019
Mary G.
Subscribed for 2 months
We received beef the kit. Instructions were clear and ingredients were premeasured. My teenage daughter decided it was simple enough for her to make them. She ended up with 32 treats.
Happy Puppy!
Apr 23, 2019
John P.
Subscribed for 18 days
Gave this company a shot - SO glad I did! The dog treats were super easy to make, all I needed was some water and 1 egg. It comes with a doggie bone cutter, which I thought was pretty cool. Anyway, my dog LOVED them - plus I was able to get like 30 treats out of it which is amazing. Will def. order again. Thanks!
Not Happy
Nov 21, 2019
Lori M.
Subscribed for 3 months
Second box that I received and its the same box that they sent the first time!!! Sent a email once never heard back. So I sent another one today.. Leets see what that gets me!
Disappointed
Mar 19, 2021
Teresa B.
Subscribed for 1 month
Very disappointed! Was super excited to get this for my mom. First box was great until we received the exact same recipe on our second box. Unsure if we will keep this subscription now
Photos from reviews of Monthly Dog Treats Baking Kit…
---
Whisk Takers Dog Treats appears in these collections...
---
Use code BARKERY19 at checkout for special discount!
---
Sold Out
Shipping Policy
**Order by 12/18/2019 for Christmas delivery** Your first box will ship within 3-5 business days via USPS Priority Mail. Subsequent boxes for following months will ship on...
Cancellation & Refund Policy
Subscriptions automatically renew. You can cancel at anytime.
Questions for Whisk Takers Dog Treats?
---