Beard Care Club is currently sold out!
Balms Away
by Beard Care Club
Each Balms Away box contains a 2oz beard balm in a never before released scent.
Product Details
Monthly 2oz Beard Balm Subscription
At Beard Care Club we release a new scent every month, with your Balms Away subscription you will receive a new scent every month that has not been released in our store. All subscriptions are shipped between the 5th and 7th of every month *IF A SUBSCRIPTION IS PLACED AFTER THE 4TH OF THE MONTH IT WILL NOT SHIP UNTIL THE FOLLOWING MONTH *
Veteran Owned
Natural Ingredients
New Scents Released Monthly
Made In Elsinore, Utah. Right Here In The Good Ol' USA
Beard Care Club Has Been Doing Business Since 2015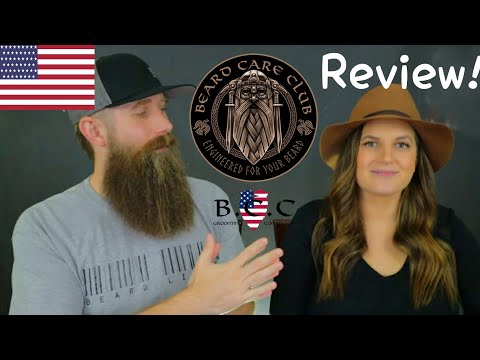 ---
Customer Questions (0)
Have a question?
Ask the community and get help from thousands of informed subscribers.
Reviews (64)
Reviews for this product (14)
Reviews for this seller (50)
Sep 06, 2019
"nothin much to improve on, the quality of the product is top, the container it comes in perhaps could be screwed? i love the fact we usually get a lil sticker, this months a badge, a welcome surprise!, also love the fact it all comes in a box rather than a jiffy envelope (the box can b recycled, where as here in the uk the envelopes cant atm due to bein mixed media)"
Feb 07, 2019
"Husband loved it!"
Sep 07, 2018
"Smells amazing. I don't know how I feel about the recent labels used on the merchandise. I think it would be more beneficial to go with a generic labeling. This recent one just screams rob zombie guns blazing. "
Jun 07, 2018
"Smells good, but smells like some cologne from the 2000's"
Mar 07, 2018
"Really impressed with the peppermint Beard Wash and it's a perfect complement to the Porter black soap. Great combo! "
Oct 05, 2017
"OK, We love the product, but the name... Seriously, have you ever looked at a picture of a chupacabra and thought to yourself "Wow, I'd really like my face to smell like one of those!!"??!? I'm guessing, no. "
Sep 07, 2017
"I love the balms I've been getting, they work very well. Septembers scent was great and I look forward to getting more like it! I prefer the manlier, smoother scents over the fruitier ones."
Apr 07, 2017
"LOVE Revolution. It's not too strong and quite manly!"
Now THAT's a good looking (and smelling)
Jan 10, 2017
Ann A.
Subscribed for 11 months
I love the surprise of each new scent of beard balm and their products are top notch. My husband's beard has never looked or smelled better!
Feb 07, 2017
"Excellent product and an excellent scent. "
---
Past boxes from Balms Away…
---
Customers who bought this also bought...
Beard Care Club appears in these collections...
---
Shipping Policy
Orders placed today ship by October 15
Subscriptions ship between the 5th and 7th of every month
Renews monthly on the 15th
All Subscription Orders Placed After The 4th Of The Month Will Ship The Following Month. All subscription boxes ship between the 5th and 7th of every month.
Cancellation & Refund Policy
Subscriptions automatically renew. You can cancel at anytime.
Questions for Beard Care Club?
---