Beard Care Club is currently sold out!
Big Bastard
by Beard Care Club
Monthly Supply Of 1oz Beard Oil, 2oz Balm or Cream, Wax, Wash & Conditioner In An Unreleased Scent
Product Details
Contains All Of Our Beard Care Products!
At Beard Care Club we release a new scent every month, with your Big Bastard subscription you will receive a new scent every month that has not been released in our store. All subscriptions are shipped between the 5th and 7th of every month *IF A SUBSCRIPTION IS PLACED AFTER THE 4TH OF THE MONTH IT WILL NOT SHIP UNTIL THE FOLLOWING MONTH *
Veteran Owned
Natural Ingredients
New Scents Released Monthly
Made In Elsinore, Utah. Right Here In The Good Ol' USA
Beard Care Club Has Been Doing Business Since 2015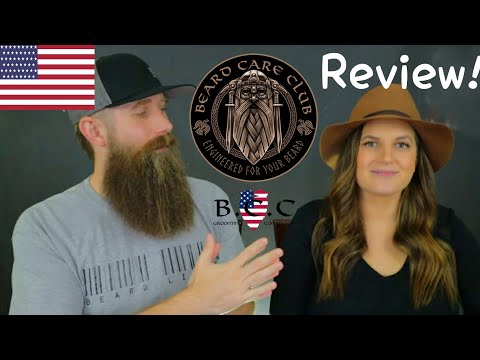 ---
Customer Questions (0)
Have a question?
Ask the community and get help from thousands of informed subscribers.
Reviews (64)
Reviews for this product (4)
Reviews for this seller (60)
Love it!
May 22, 2022
Jennifer B.
Subscribed for 2 months
My husband loves this box!
Sep 07, 2021
"That was one of the best scents I've gotten so far along with the Patriotic one!"
May 06, 2021
"I didn't really like this scent that much. It reminded me somewhat of tanning lotion, Banana Boat products, or also similar to Burt's Bee's banana scented hand creme, which while it smells great, wasn't really something that I like my beard smelling right. However, it DID make my beard super soft when I used the combined methods, and with my wiry and scraggly beard, it helped to straighten it and soften it well to provide moisture for at least 3 days compared to one. I used the shampoo, conditioner, then the oil. Then I would straighten my beard, and brush the beard balm into it, following it up with the mustach wax for my mustache, handlebar region, and sideburns (my sideburns have natural curls which are very hard to tame). I would suggest including a regular beard relaxer cream and packing that with the big bastard pack though. This would help those like me with unruly beards even more, while minimizing the need to straighten every few days. Thank you so much for this product, and I can't wait to see what this next scent will be!"
Great Oil
Aug 20, 2020
Troy B.
Subscribed for 1 year
I love getting a new scent every month. The quality of the oil is very good. I've tried a lot of other beard oils, and many seem watered down, or thin. Beard Care Club keeps my beard nice and soft.
Beard Care Club said...Nov 04, 2020
Troy,
Thanks for the love and patronage! We appreciate the feedback.
Cheers and beard on!
---
Past boxes from Big Bastard…
---
Beard Care Club appears in these collections...
---
Beard Balm or Beard Cream
Beard Balm helps moisturize your beard, and tames pesky fly-aways. The beeswax helps
... Show More
Beard Wash And Conditioner Scent
(this is only the wash and conditioner scent, it is not the scent of the balm, oil
... Show More
---
Shipping Policy
Orders placed today ship by July 15
Subscriptions ship between the 5th and 7th of every month
Renews monthly on the 15th
All Subscription Orders Placed After The 4th Of The Month Will Ship The Following Month. All subscription boxes ship between the 5th and 7th of every month.
Cancellation & Refund Policy
Subscriptions automatically renew. You can cancel at anytime.
Questions for Beard Care Club?
---