BetternessBox is currently sold out!
BetternessBox Plan
by BetternessBox
Affordable self-care subscription box delivering better fitness, beauty & wellness products to you!
BetternessBox: Affordable Self-Care Products
Think of BetternessBox as your accountability partner; helping you intentionally do better, live better and be better - one day at a time. We'll ship your box full of better fitness, beauty and wellness products to your front door each month. You can expect items like skin and bodycare products, candles, tea, workout gear, snacks and MORE!
4-5 amazing products ($60+ retail value)
Access to online community via the BetternessBox app
Affirmation + Intention Cards with each box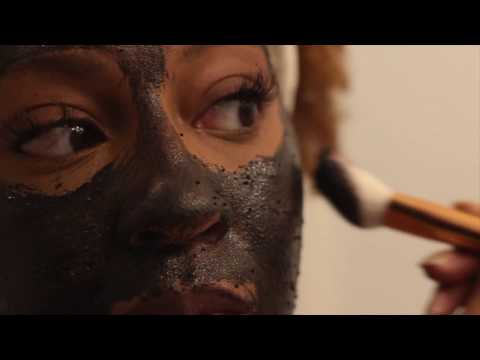 Questions for BetternessBox?
Q: Can 2 people share this box, or should we get a 2nd subscription?Asked by Gerard V., September 2020
BetternessBox answered...September 2020
Hi Gerard,
Our box is available for purchase at www dot betternessbox dot com.
Are your products cruelty-free, paraben-free, organic, or vegan?
Many of the products featured in our boxes are cruelty-free, paraben-free, organic and/or vegan.
When is my subscription billed?
You will be billed when you subscribe and again either quarterly or annually depending on which subscription plan you choose.
What is the last day that I can subscribe to get this month's box?
Our box is now a quarterly box so you can order the box while supplies last.
Thank you,
Team BetternessBox
---
Q: Are your products cruelty-free, paraben-free, organic, or vegan?Asked by Gerard V., September 2020
---
Q: When is my subscription billed?Asked by Gerard V., September 2020
---
Q: When is my subscription going to be shipped?Asked by Gerard V., September 2020
5
Average Subscriber Rating
Jul 08, 2018
Kendall S.
Subscribed for 1 month
After just having a baby this was the perfect motivation to focus on self care! The products were great but the affirmations were my favorite!
Love it!
Jan 21, 2019
Tyesha D.
Subscribed for 2 years
I really appreciate all of the high quality products each month but Jan. 2019 is a particular favorite. Love the yoga strap and inspiration cards. Share this box of joy and restoration with friends, it'll make you and them happier!
Keeps me on toes!
Jan 21, 2019
Latoyia G.
Subscribed for 2 years
I subscribed to this box after a friend shared a product with me. I figured I'd give it 1-2 months, then cancel (as I usually do). Now here we are 7 months in and I cannot see myself without BB. The products are such a gift every month and they're actually GREAT products. They're full size and most times come with a coupon for the rE-up! Last month I received a full size go planner with stickers, dividers and a bunch of other goodies to get me ret-set for the new year, and this month I received a full size diffuser water bottle, yoga belt, free yoga for 2 weeks and a bunch of other amazing products.
The monthly affirmation cards are something I look forward to and have come quite dependent on. I keep them everywhere I will see them. I also love the reminder to "unplug"... unplugging is key and thanks to BB, I am reminded monthly to do so.
In a nutshell, this box has kept me on my toes from the mind, body, skin, hair, nails, diet down to my toes! And the greatest thing about these products is I actually see results.... I will remain a forever user.
LOVE IT!
Feb 27, 2019
10/10: Would DEFINITELY recommend!
I have been skeptical about subscription boxes from past experiences where the products and quality are not consistently good, but every box I've received from BetternessBox has been amazing! The products are well thought out and excellent quality. I love that each one has a specific theme, which makes it exciting to open up a new box. I would highly recommend signing up to see how great it is for yourself!
BetternessBox appears in these collections...
Plans as low as
$34.99
/month
Sold Out
Subscriptions automatically renew. Cancel anytime.
---
Shipping Details
The last day of each month is the final day for new subscribers to sign up! Your box is shipped by the 4th of every month. Renewals are processed on...