Bismillah Box is currently sold out!
Bismillah Box Kids-Standard Box
by Bismillah Box
A subscription box for Muslims, curated with fresh designs & trending products
Product Details
Discover new Muslim brands & products each month!
Bismillah Box is a curated monthly subscription box for Muslims. Each box contains 5-7 fresh and trending products designed by today's top Muslim artists and entrepreneurs. With each box you receive, you are supporting a box full of Muslim businesses from the US, Canada, the UK, and around the world. #bismillahbox
Curated designs and products from fresh, new Muslim artists and designers
An inspirational book (like our popular rainbow Quran!)
A modern Islamic print in every box!
An accessory or jewelry (such as a Jersey maxi hijab or necklace featuring the name of Allah)
A home decor or aromatherapy product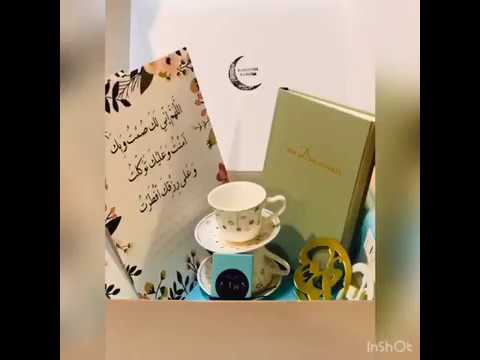 ---
Questions for Bismillah Box?
---
Customer Questions (3)
Q: When is my subscription going to be shipped?Asked by Christopher C., September 2020
---
Q: When is my subscription billed?Asked by Christopher C., September 2020
---
Q: What is the last day that I can subscribe to get this month's box?Asked by Christopher C., September 2020
Reviews (4)
I love this box!!
Apr 17, 2019
I received my beautiful box yesterday and it's so adorable! All of my items were wrapped securely and in superb condition. Sara is a perfectionist and it shows in all of her work. Thank you for putting in the time and effort to make such a wonderful subscription box 🥰🥰
Box that touches your heart
Dec 08, 2020
Olena Z.
Subscribed for 1 month
Fisrt of all its very beautiful box. I am fan of sub boxes and i receive alot of them every month but not every box touch my heart. This one did. I could feel amazing energy putting inside together with cool and useful things. i do love the curation and i highly recommend this box.
Cant wait my next one.
A Beautiful Box!
Mar 13, 2020
I love the thought that goes into this box and especially love that it supports Muslim authors and artists! While not every product is always great for my personal taste, I do enjoy the creativity and care put into each product! Looking forward to new themes and more fun! Keep up the amazing work, mashaAllah!
Love it! Mashallah!
Apr 05, 2019
A wonderful idea!
Photos from reviews of Bismillah Box Kids-Standard Box…
---
Past boxes from Bismillah Box Kids-Standard Box…
---
Bismillah Box appears in these collections...
---
Each Ages 4 and Under Box contains a board book, print of the month, and textile
... Show More
---
Plans as low as
$33.75
/month
Sold Out
Shipping Policy
We ship on the 4th of every month. Order by the end of the month to receive the next month's box.
Cancellation & Refund Policy
Subscriptions automatically renew. You can cancel at anytime.