Beard Care Club is currently sold out!
The General Patton
by Beard Care Club
Contains a 1oz Beard Oil, 2oz beard balm or cream, & a 1oz Mustache Wax in an unreleased scent.
Product Details
Monthly Supply of Beard Oil, Balm or Cream, & Wax
At Beard Care Club we release a new scent every month, with your General Patton subscription you will receive a new scent every month that has not been released in our store. All subscriptions are shipped between the 5th and 7th of every month *IF A SUBSCRIPTION IS PLACED AFTER THE 4TH OF THE MONTH IT WILL NOT SHIP UNTIL THE FOLLOWING MONTH *
Veteran Owned
Natural Ingredients
New Scents Released Monthly
Made In Elsinore, Utah. Right Here In The Good Ol' USA
Beard Care Club Has Been Doing Business Since 2015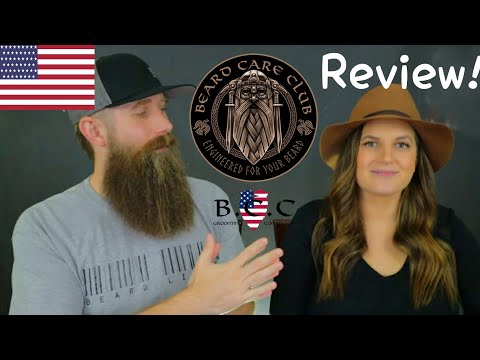 ---
Customer Questions (0)
Have a question?
Ask the community and get help from thousands of informed subscribers.
Reviews (64)
Reviews for this product (3)
Reviews for this seller (61)
Mar 05, 2021
"Love your products and scents! My only issue is not having all the scents yet! "
Love This Line Up
Jun 20, 2016
I love these beard oils, my beard has never been softer. My wife is obsessed with The Professional!
Not a fan of the scents
Feb 02, 2017
Teigan S.
Subscribed for 3 months
I ordered the 3 month subscription of beard balm, mustache wax and beard oil. The first scent was okay it was called lumberjack but seemed more floral to me, reminded me of lavender air freshner but I will use it. With lumberjack I would expect notes of pine, and spruce, light and outdoorsy smelling. I was a little disappointed. The second scent that came was supposed to be Tobacco and again I was excited because I have an incense oil that is tobacco which I love. This scent gave me a headache when I used the beard oil. It's a very strong smelling mix of essential oils. To me these scents do not feel masculine and do not make me want to use these products. I am disappointed with these beardcare products, I have tried to adjust to these scents but they are just not pleasing.

---
Past boxes from The General Patton…
---
Beard Care Club appears in these collections...
---
Beard Balm or Beard Cream
Beard Balm helps moisturize your beard, and tames pesky fly-aways. The beeswax helps
... Show More
---
Shipping Policy
Orders placed today ship by July 15
Subscriptions ship between the 5th and 7th of every month
Renews monthly on the 15th
All Subscription Orders Placed After The 4th Of The Month Will Ship The Following Month. All subscription boxes ship between the 5th and 7th of every month.
Cancellation & Refund Policy
Subscriptions automatically renew. You can cancel at anytime.
Questions for Beard Care Club?
---