Beard Care Club is currently sold out!
Thoreal
by Beard Care Club
Each Thoreal box contains an 8oz bottle of UNSCENTED Beard Wash and Beard Conditioner
Product Details
Monthly 8oz Beard Wash & 8oz Beard Conditioner
With the Thoreal subscription you will receive an UNSCENTED 8oz bottle of Beard Wash and an 8oz bottle of Beard Conditioner. This is unscented/fragrance free. All subscriptions are shipped between the 5th and 7th of every month *IF A SUBSCRIPTION IS PLACED AFTER THE 4TH OF THE MONTH IT WILL NOT SHIP UNTIL THE FOLLOWING MONTH *
Veteran Owned
Natural Ingredients
Unscented Beard Wash & Conditioner
Made In Elsinore, Utah. Right Here In The Good Ol' USA
Beard Care Club Has Been Doing Business Since 2015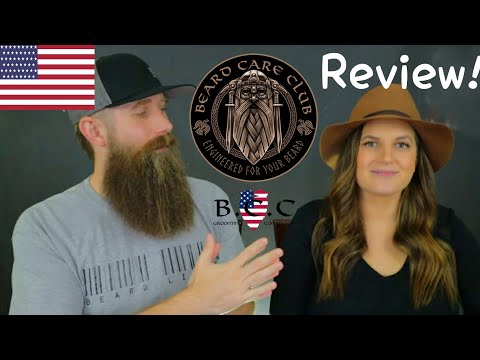 ---
Customer Questions (0)
Have a question?
Ask the community and get help from thousands of informed subscribers.
Reviews (64)
Reviews for this product (5)
Reviews for this seller (59)
My husband loves it
Jan 13, 2019
Wendy F.
Subscribed for 12 days
Super fast shipping with a handwritten note and even an awesome sticker! My husband loves the scent and quality of the oil. Buy with confidence!
Unsure
Aug 11, 2018
Sheryl I.
Subscribed for 10 days
Not sure if this is worth the $20.00 it cost. I like the amber color of the bottles, but I cannot read the print without really straining my eyes (I wear glasses). Dark print on dark label doesn't work well for the customer. I see no name of the scent inside and I smell nothing, so I am thinking it is Unscented? I would like to know. Also, I thought the ingredients were supposed to be more natural. I am scared of some of the ingredients going into our hair, scalp, body. Not sure if I want to continue this subscription due to factors mentioned above. I will give it one more month to see what the next shipment entails. But, as this was my first shipment, I will be kind and still give this business a positive feedback.
Best bday gift ever
Jan 19, 2017
Jenn A.
Subscribed for 12 months
Got this as a gift for my boyfriend, he loves the scents so far, the size of the tins are amazing, and you cannot beat the price. I little personalized hand written note really shows how much effort you put into your product. Great job, and amazing product. Thanks
Not worth it !
Dec 21, 2016
Jackie P.
Subscribed for 3 months
Not worth it - beard care - received a tiny tin of beard conditioner - never again
BEST EVER!
Jun 22, 2016
I have tried dozens of products. Beard Care Club is easy the best! I have loved all of the scents I have received. It's great to choose a new scent with my mood for the day. Highly recommended.
---
Beard Care Club appears in these collections...
---
Shipping Policy
Orders placed today ship by July 15
Subscriptions ship between the 5th and 7th of every month
Renews monthly on the 15th
All Subscription Orders Placed After The 4th Of The Month Will Ship The Following Month. All subscription boxes ship between the 5th and 7th of every month.
Cancellation & Refund Policy
Subscriptions automatically renew. You can cancel at anytime.
Questions for Beard Care Club?
---