Chilling Screams is currently sold out!
Chilling Screams
by Chilling Screams
Chilling Screams is an immersive, horror mystery experience you solve at home every month.
Chilling Screams - What's Lurking In Your Postbox?
Whether you choose to attack the game by yourself, with a partner, or decide to recruit your own crack team of paranormal investigators, you'll be right in the middle of the action. So clear a space, close the curtains, and lock all the doors to enter the dark world of Chilling Screams...your nightmare is about to begin...
Chilling Screams combines audio, video, puzzles and physical evidence sent to you every month
Each new signup puts you directly into one of our many stories. Every story is delivered to you through six spine tingling chapters, delivered one per month.
Every month you are sent a different chapter in the story, which builds upon the previous chapter to provide a continued and immersive experience
Each chapter is bursting with strange clues to unravel, weird objects to inspect, and tricky puzzles to solve. Every clue and piece of evidence is useful in some way.
Each complete story takes you through a specially curated horror mystery/escape room in your own home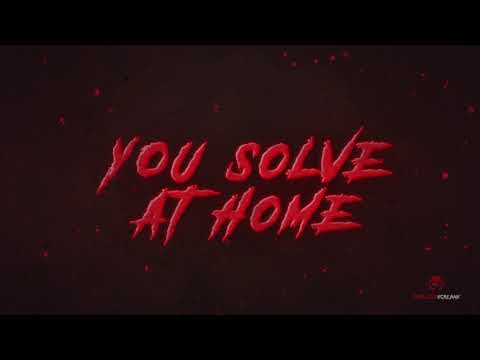 Questions for Chilling Screams?
Q: So, if this doesn't have any reviews, how am I to trust that I'm going to receive something actually interesting?Asked by J O., October 2020
Chilling Screams answered...October 2020
Hi, we use an independent reviews platform called Feefo. You can see our recent reviews if you search in Google for "Chilling Screams reviews".
Thanks.
---
Q: Is there a single-player mode for this game? Asked by John B., September 2020
Chilling Screams answered...September 2020
Our games are designed so they can be played solo or in a group. They are ideal for games nights, date nights or playing alone.
---
Q: Do you need the internet to complete the game?Asked by John B., September 2020
Chilling Screams answered...September 2020
Yes, access to the internet (could be via a smartphone data connection - data costs may apply) is required to view the online evidence portion of the game (videos/audio/photos etc).
---
Q: Can this game be stopped and started at a different time?Asked by John B., September 2020
Chilling Screams answered...September 2020
Although not really designed to be played in that way. It is possible to pause the game and return to it later. You would need to arrange it via our support team.
Chilling Screams reviews
Reviews
Chilling Screams doesn't have any reviews!
Share your experience and help thousands of subscribers make informed purchases.
Write a Review
Chilling Screams appears in these collections...
Plans as low as
£27.49
GBP
/month
Sold Out
Subscriptions automatically renew. Cancel anytime.
---
Shipping Details
Your first box will ship on the 14th of the month. Please order by the 13th of the month to receive the current box. For existing subscribers, we...