Dog Parties is currently sold out!
Dog Parties Box
by Dog Parties
Praise your dog with a monthly box of unique toys, delicious treats and more!
Product Details
"The secret to life is Toys and Treats!" - Dog
A subscription curated for your best fur friend! Every box is filled with toys and delicious treats your dog will love! Our perfectly decorated gourmet dog cookies are special made for Dog Parties Boxes. This box is for the ultimate dog lover!
GREAT gift option for one lucky pup!
Each box is valued at $50+ with FREE shipping in the USA
Our dog cookies are hand made with human-grade ingredients. Good enough for you, but made for dogs!
New and exciting theme every month
Every box comes with 2 high quality plush toys, healthy treats, and 1 bag of handmade gourmet dog cookies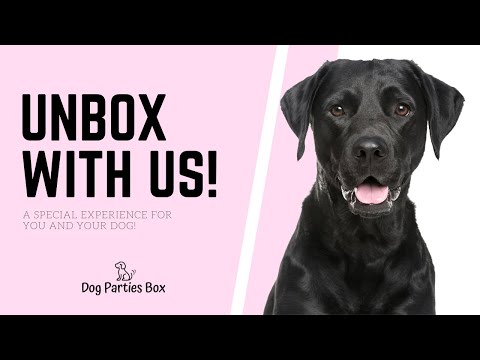 ---
Customer Questions (2)
Q: Are all the toys stuffed or is there an option for heavy chewers?Asked by Kim B., April 2022
Dog Parties answered...April 2022
Hi Kim. Right now we focus on plush toys, in the future we do plan on adding toys for the tough chewer pups! 😀 We would be more than happy to let you know when we add this option to our subscription plans.
---
Q: My dog has allergies, can i got a box specialized to her needs?Asked by Shannon O., December 2021
Dog Parties answered...December 2021
Hi Shannon! Thanks for reaching out! Yes! You can customize your dogs box. We do our very best to meet each dogs own unique needs and wants. 😀 You can send us a message via Cratejoy with a list of your pups allergies. We would love to have you and your best fur friend join the Dog Parties pack. 🐶
Reviews (4)
This seller is wonderful
Nov 10, 2021
I have yet to receive my first box however I had to right a review of the seller. I had an issue with my initial purchase and the seller immediately responded and fixed my issue. Superior customer service, I look forward to getting our first box, I am assuming the products will be as wonderful as my original experience with support.
Happiness in a box!
Jan 14, 2021
Nancy D.
Subscribed for 6 months
5 stars. Loved by the dogs and their princess. Cannot wait until next month!
Dog Parties said...Jan 18, 2021
Hi Nancy! Thank you for the review. I'm so glad everyone loved Dog Parties box! I can't wait to send our Lets Taco 'Bout Love box. 😁
Fun and unique!
Nov 25, 2020
Love this box! Super cute and fun! I love that the treats in this box are different than other dog boxes!
Dog Parties said...Nov 25, 2020
We are so happy to hear you loved your box! Thank you for choosing Dog Parties!
BEST BOX!!
Nov 07, 2020
LOVE our box!!
Shipping was super fast and everything came in such perfect condition.
10/10 recommended this as a gift 😍 (or for yourself)
Dog Parties said...Nov 08, 2020
AW! Thank you for the Kind words! So glad you and the puppers loved our box! 😁
Photos from reviews of Dog Parties Box…
---
Past boxes from Dog Parties Box…
---
Dog Parties appears in these collections...
---
Shipping Policy
First box ships within 2 business days of your order
Following boxes will ship the third week of each month.
Renews monthly on the 11th
NEW Subscribers we ship on Mondays and Fridays. UPDATE: Following boxes will ship the 3rd Friday of each month. Month to month plans renew the 11th of each...
Cancellation & Refund Policy
Subscriptions automatically renew. You can cancel at anytime.
Questions for Dog Parties?
---