Dream Girl Box is currently sold out!
QUARTERLY Dream Girl Box
by Dream Girl Box
The Girl's Epowerment Tooklit You've Been Looking For! Tee Shirt and Empowerment in Every Box!
Product Details
Tee Shirt, Workbook, Journal, Lip Gloss, Fidget
Dream Girl Box is a QUARTERLY girls empowerment toolkit, focusing on building the girl from inside out. A middle school counselor created this box to empower girls to Dream Big by teaching them life and leadership skills. Each quarter, girls receive an inspirational box based on the social emotional theme including tees, stationary, & accessories.
Motivational, Empowering Mail for Girls ages 6-16
The perfect INSPIRATIONAL gift for a Girl With Big Dreams!
Box builds social emotional and life skills
Goal Setting, Life Skills Lesson, Quarterly Challenges, Social Media Community for Girls & Parents
Boxes ship in September, December, March, and June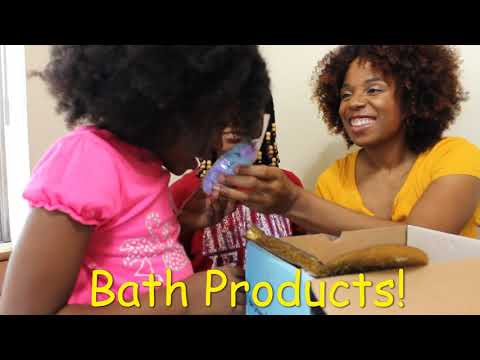 ---
Customer Questions (11)
Q: My niece did not get a water bottle in her April Girl Power Box? Will you be sending her one? Asked by Christina P., April 2021
Dream Girl Box answered...April 2021
Hello Christina! Thank you for reaching out. You are subscribed to the quarterly mailer, which does not include of all the items in the full box. You are welcome to switch your subscription to the full box by logging into your account and "changing product." Thank you! -Customer Care
---
Q: If I order it now, will the December box be shipped? Or will my goddaughter have to wait till March to receive her first box?Asked by Kathleen S., December 2020
Dream Girl Box answered...December 2020
Good morning! You can still place an order for a Holiday Box as of today, Monday, December 14, 2020. Thanks!
---
Q: Are there enough supplies for 2 kids to use this box or should I get a 2nd subscription?Asked by Mark A., September 2020
Dream Girl Box answered...October 2020
Thank you for your question! Each girl will love her very own box, but two girls can definitely split the box by choosing what items they like best.
---
Q: What should I do if I already have a workbook in the subscription box? Asked by Mark A., September 2020
Dream Girl Box answered...October 2020
Hi! Thanks for this question. If you've already purchased our workbook on Amazon, you can gift your second one to a friend, and do the activities together. Our social emotional learning workbooks are great for small group learning!
Reviews (49)
Dream Girl Box shines
Nov 30, 2021
Kristen H.
Subscribed for 9 months
This was my first box and I love it! The shirt says it all- girl with goals! Fun mix of items to help with goal setting! Can't wait for the next box! Perfect for tweens like me!
Best box EVER!!
Nov 29, 2021
Valerie H.
Subscribed for 1 year
This is the most amazing box for girls! I always look forward to my new t-shirt and journal that comes in the box. Girl Power!
Transformational Box
Nov 29, 2021
This box left my daughter feeling confident and so focused on her goals. Writing in the planner allowed her to remember her daily tasks as well as future updates. I absolutely love it. Every box is transformational!!
Great Motivation for Girls!
Sep 14, 2021
My 12-year old Goddaughter loves her Dream Girl Box subscription! The activity books from the Dream Nation Mentor Book Series keep her engaged in focusing on positive aspects and values of her life.
My 7 Year Old LOOVVVEEEESSS It!
Jan 13, 2021
Danielle A.
Subscribed for 6 months
Thank you Dr. Eboni for creating this wonderful box to encourage young girls! I purchased this box for my 7 yr old and she loved getting mail sent to the house and then to find out it had multiple goodies in the box was an added bonus! She's already started writing in the journal/workbook from December's box! If you're looking for a impactful way to empower the young lady in your life, this is it!
Dream Girl Box said...Jan 13, 2021
We're so glad that she loved it!! We hope that she's inspired to use her gifts and talents to DREAM BIG!
Full of Motivational materials
Aug 16, 2020
Samantha C.
Subscribed for 11 months
My daughter and I love the box!! This box motivates her to keep working towards her dreams, it also helps her keep track of her ideas and goals!
Great gift
Dec 28, 2020
Roberta C.
Subscribed for 1 year
Grandaughter loved her box and is already talking about the next one.
Not a goood gift
Jan 06, 2021
Lisa N.
Subscribed for 2 months
Was very late. Duties incurred by recipients. Cancelling
Best Box Ever!!
Aug 16, 2020
My daughter really enjoyed her dream girl box! She absolutely loves everything that was in the box. The courage jar she uses daily to put her own motivational phrases in. She's also obsessed with the water bottle, and the journal. Overall, we love their products and we love what they stand for. I would definitely recommend young ladies to subscribe and get their own box!
Thank you Dream Girl Box
Aug 17, 2020
Having the dream girl box has opened up some writing skill that I didn't know I had. So happy my mom got me the dream girl box!
Photos from reviews of QUARTERLY Dream Girl Box…
---
Past boxes from QUARTERLY Dream Girl Box…
---
Dream Girl Box was featured in these articles…
---
Dream Girl Box appears in these collections...
---
Shipping Policy
Boxes ship each QUARTER in March, June, September, and December! Each season, she will receive a box to motivate and inspire her to Dream BIG!
Cancellation & Refund Policy
Subscriptions automatically renew. You can cancel at anytime.
Questions for Dream Girl Box?
---