ELhyme Home Decor Subscription Box is currently sold out!
Beautiful Curated Home Decor Subscription Box
We curate globally inspired items highlighting expert craftsmanship and handmade skills. Our products are carefully chosen to be interchangeable with your current decor and multi-functional. Items may include: artful candle holders, rustic table decor, trendy pillow covers, hand glazed pottery and outdoor-entertaining accents.
Noteworthy Gifts - The perfect Wedding, Holiday, New Home or Birthday gift!! You can gift a variety of items based on a monthly theme. They will be delighted.
Save Time  - Let us explore new trends and curate unique finds while adding stylish items to your home while you spend time with family and friends!
Sustainable and Functional Products - Each box contains curated items that are meant to be used while expressing your individual taste and style.
Mittel Box contains 4-6 items. Retail Value $140+. Quarterly offering "The Q Box" contains 6-9 items. Retail Value $185+
Veteran and women owned small business.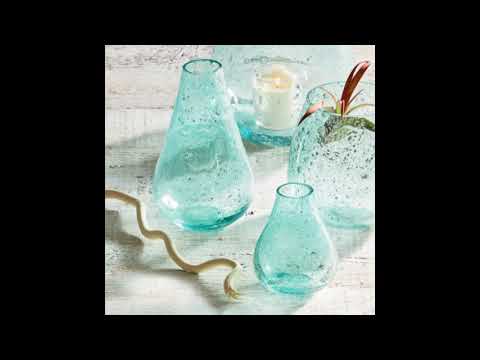 Questions for ELhyme Home Decor Subscription Box?
Sneak Peek
June Box Coastal Breeze
June's box has summer-ready home accents to revive your home with a Summer vibe without completely redecorating or spending a lot of money. Summer decor is bringing in more natural elements to elevate the tone in your space making it light and airy. This month's box contains Fair Trade sustainable home decor and American-Made home accents. You will be supporting two important communities and making ready your home for summer.
Order by June 28th to get this box!
Have a question?
Ask the community and get help from thousands of informed subscribers.
5
Average Subscriber Rating
Beautiful box
Apr 02, 2021
Pamela B.
Subscribed for 3 months
I loved my first box! They were nice enough to upgrade me since I was their first cratejoy subscriber, and because I was so wowed by everything, I upgraded my subscription. Great quality and fits my decor. I loved the kitchen theme and how well all the pieces worked together. Can't wait to see what else they do next!
ELhyme Home Decor Subscription Box said...Apr 02, 2021
Hi Pamela, Thank you so much for taking the time to leave an excellent rating on our Rustic Cookery Box. We really appreciate your business. Please let us know what we can do for you in the future. Warmly ELhyme Team.
One of the best boxes I have tried!
May 07, 2021
Tori A.
Subscribed for 2 months
My first box was wonderful!!! I was very happy with every item and CANNOT WAIT for my next box! I wish it was coming tomorrow! Thank you so much!
ELhyme Home Decor Subscription Box said...May 07, 2021
Thank you, Tori. We're delighted to hear that you enjoyed our April box! We are excited to tell you, we have selected really unique pieces for future boxes and cannot wait to share with you!!
Past boxes from Le Petite Box…
ELhyme Home Decor Subscription Box appears in these collections...
Plans as low as
$30.83
/month
Sold Out
Subscriptions automatically renew. Cancel anytime.
---
Shipping Details
All New Orders will ship 🛥 with-in 3-5 days. Subscriptions automatically renew on the 6th. We will ship your box the 10th of each month. Cancel...