Fantasy Monthly is currently sold out!
Fantasy Monthly YA Book Subscription
by Fantasy Monthly
A monthly YA Fantasy book club that includes quote prints, bookmarks, and a monthly pin!
Product Details
Fantasy Monthly Book Subscription - Free Shipping!
Our March 2022 book is All That's Left in the World by Erik J. Brown. What If It's Us meets Life as We Knew It in this postapocalyptic, queer YA adventure romance from debut author Erik J. Brown.
Our classic box includes one newly released hardcover YA fantasy novel, two artist created bookmarks, one artist created print, one monthly curated bookclub card, one monthly Fantasy Monthly exclusive button, and an invitation to our online bookclub!
The bookmarks and quote print will now be made using any number of popular YA fantasy titles!
One high quality newly released title each month hand picked by book lovers just like you! Many of the books will be in the same categories as the ones pictured, but of course every book will have its own unique story line!
FREE SHIPPING ON ALL ORDERS!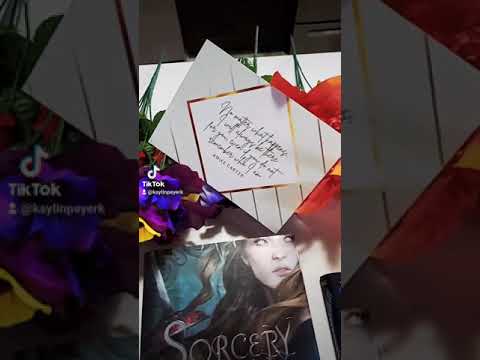 ---
Customer Questions (32)
Q: Do you send any books that are the direct sequels of books? Or is it only first books in a series or standalones only? Asked by Stephanie M., February 2020
First books or standalones, never sequels
---
Q: How's your cancellation policy? I couldn't find anything in description? Thinkig of trying this one out.Asked by Julie M., October 2019
Fantasy Monthly answered...October 2019
Hello,
You may cancel before your next renewal to not be charged or receive the
next months box. You may also cancel within two days of the initial renewal
date for a full refund with no box being sent. Any other cancellations you
will still receive the coming box. After that box your subscription will be
over.
Thanks!
Kaylin Peyerk, Owner
---
Q: I thought this shipped worldwide? Do you ship to Canada because the website doesn't seem to allow or give an option for Canada.Asked by Lisa J., January 2022
Fantasy Monthly answered...February 2022
Currently, we no longer ship worldwide. We apologize for any inconvenience.
---
Q: My post man would destroy the book if it just comes in the plastic bag shown. Are these books shipped in a box? Also, is there anything about the books that makes them exclusive (sprayed edges etc)?Asked by Natalie B., January 2022
Fantasy Monthly answered...February 2022
The bag our titles are shipped in is a bubble mailer for added protection. And, some months when the publisher has them available, we ship signed copies.
Reviews (44)
Great books
Oct 19, 2021
Sara C.
Subscribed for 1 month
Great books 📚 👌
Very happy with my first box and service
May 20, 2021
Amber J.
Subscribed for 2 months
Just got my first box. I love it. It's a nice-sized, hardcover book. I love bookmarks at all times and the extra's are just so nice. I wish the packaging could be better. My dust jacket is a little crinkled in the corners and an actual box for shipping might be better. I'm was a little confused about how subscription renewals work, but I've reached out in a message right before I started this review and I have already gotten a reply. Amazing!
Great Service! Signed First Editions!
May 15, 2021
Loved this subscription! Great quality for the price, and I love how a lot of the books lately have come as signed first editions!
A good deal!
Mar 16, 2021
Christy L.
Subscribed for 6 months
This is a really great subscription service for the price!
Love it
Dec 11, 2020
Sam F.
Subscribed for 3 months
I love the book! Exactly the type of books that are my favorite! Thanks!
Great!
Dec 04, 2020
Katrina S.
Subscribed for 26 days
Loved it!!
Awesome
Sep 25, 2020
Charlotte L.
Subscribed for 6 months
Needs more products in it
Great box and amazing deal!
Aug 23, 2020
Suzanne F.
Subscribed for 3 months
Just got my first box and it was awesome. It's a book I never would have picked up myself but am enjoying. The bookmarks and other additionals in the box were nice and of high quality. And you can't beat the price!
Love
Jul 17, 2020
Miranda M.
Subscribed for 3 months
Great box! Love the pins and the bookmarks are high quality. The books have been good so far, as well. Really great price, too!!
love this!
Jul 02, 2020
Amy G.
Subscribed for 1 year
This always comes so much faster than I think it will! I'm always pleasantly pleased by the quotes on the bookmarks and buttons, and I also have gotten 4 or 5boxes so far and loved all of the books so far, so i would highly recommend if you are into fantasy YA books!!
Photos from reviews of Fantasy Monthly YA Book Subscription…
---
Past boxes from Fantasy Monthly YA Book Subscription…
---
Fantasy Monthly was featured in these articles…
---
Fantasy Monthly appears in these collections...
---
Shipping Policy
Orders placed today ship by June 25
The 15th of each month as long as we receive stock!
Renews monthly on the 25th
All shipments are sent out in a bubble mailer to protect the title from being damaged.
Cancellation & Refund Policy
Subscriptions automatically renew. You can cancel at anytime.
Questions for Fantasy Monthly?
---