Fortunately Inspired is currently sold out!
Fortunately Inspired Box
by Fortunately Inspired
The box keeping women inspired with beauty, style and self care in mind!
Delivering bright finds for bright minds
Fortunately Inspired is thoughtfully curated lifestyle box with practical products for women to feel and look good. Discover amazing brands that provide small-batch and ethical products! If you need a care package with beauty, style and self care in mind, allow us to deliver a pink box to you. Let's celebrate all that you do because you matter!
Fortunately Inspired is a lifestyle brand committed to delivering confidence, beauty and positivity directly to your doorstep!
Expect 5 or more premium products in each box catered to successful women. Look to received:
Stylish and fun accessories, Natural and non-toxic beauty and skincare products, Comforting and recharging self-care essentials, and Plus awesome and unique just because surprises
We fill each box with thoughtful surprises for women who do not have time to search for fun, unique self-care and lifestyle products.
Great holiday gift options for successful women to enjoy! Surprise your co-workers, friends, or a group with Fortunately Inspired Boxes in bulk.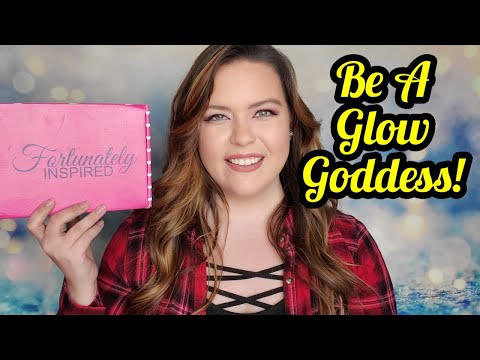 Questions for Fortunately Inspired?
Q: How long does the shipping takes to Armenia. I want yearly subscription as a gift for my friend and I need to know dates.Asked by Armen R., December 2019
Fortunately Inspired answered...December 2019
We currently do not offer international shipping.
---
Q: I wanted to give this as a gift but I don't have the address. Is there an option to email a gift card?Asked by Andy H., June 2020
Fortunately Inspired answered...July 2020
The gift cards can only be purchased on our website as an one-time order. Please contact us directly by using the button ''contact seller'' at the bottom of the page for direct assistance. We will email you and provide a link to our website where you can purchase a gift card.
4.9
Average Subscriber Rating
Excellent box
Sep 08, 2019
Lisa K.
Subscribed for 1 month
I really enjoy the books, not to mention the extra goodies, but the best part of this subscription is the excellent customer service. Thank you so much.
Thoughtful!
Jan 20, 2020
Nicole H.
Subscribed for 26 days
What a wonderful, thoughtful gift to send someone. My friend was very happy with her package, and I'm happy with the turnout as well. Thank you for such a wonderful experience!
Fortunately Inspired said...Feb 03, 2020
So happy your friend loved her gift. Thank you.
Awesome!!
Aug 15, 2020
Melissa L.
Subscribed for 3 months
Got my first box and I LOVE it!!!!
Nice box
May 08, 2020
Courtney B.
Subscribed for 1 month
Enjoyed my box!
Cute!
Aug 12, 2020
Jessica C.
Subscribed for 2 months
The box is very cute! A nice variety of self-care items along with some snacks to keep me satisfied!
Great motivational box
Dec 17, 2019
I loved the box I received! The book was on point and very inspiring! The items were all on theme and even color coordinated! Love my socks from woven pear!
Fortunately Inspired said...Dec 19, 2019
Thank you, so happy you enjoyed the box.
Mom loves it!
Oct 12, 2019
I decided to purchase a gift box for my mom as a token of appreciation for all that she does for me and my boys. My mom loves her box! She said it's a wonderful idea and every women should get one. She plans to order a box for some other ladies, and I will be ordering more too.
Past boxes from Fortunately Inspired Box…
Fortunately Inspired appears in these collections...
Use code WELCOME1 at checkout to get a free shipping off your first subscription
Plans as low as
$36.95
/month
Sold Out
Subscriptions automatically renew. Cancel anytime.
---
Shipping Details
Our monthly box ships on or near the 5th of every month. Cut-off for orders is the 1st of the shipping month at 10:00 pm CST or until...