Mexicrave-Snack-Box is currently sold out!
The Ultimate Mexican Snack Box
At Mexicrave Snack Box not only will you receive Mexican candy that will satisfy your cravings but we also provide Mexican chips, traditional treats and snack cakes. You will receive a different box every month until the 5th billing cycle: - Sweet and Salty Edition (43 ct) - Chocolate Edition (23 ct) - Spicy Edition (28 ct) - Mixed Edition (29 ct)
Baked Goods
Chips
Candies
Chocolates
Traditional Mexican Treats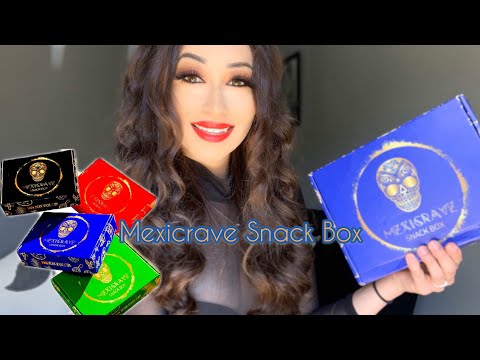 Questions for Mexicrave-Snack-Box?
Q: When is my subscription billed?Asked by Mark A., September 2020
---
Q: When is my subscription going to be shipped?Asked by Mark A., September 2020
---
Q: Do you ship internationally? (France)Asked by Farah O., October 2020
---
Q: Can you customize the box to be vegan, vegetarian, gluten-free, dairy-free, nut-free, shellfish-free? Asked by Mark A., September 2020
Mexicrave Snack Box reviews
Reviews
Mexicrave Snack Box doesn't have any reviews!
Share your experience and help thousands of subscribers make informed purchases.
Write a Review
Past boxes from Mexicrave Snack Box…
Mexicrave-Snack-Box appears in these collections...
Plans as low as
$18.99
/month
Sold Out
Subscriptions automatically renew. Cancel anytime.
---
Shipping Details
Your subscription box will ship on the 4th of every month. Please order by the end of the month to get the current box. For existing subscribers, we...