Mila and Maya is currently sold out!
Monthly Mila and Maya Box
by Mila and Maya
Fun Beauty and Mini Treasures for Everyone
Product Details
Enjoy Life's Mini Treasures with Mila and Maya
Extra Surprise in each box when you gift a Mila + Maya Box. Each box is filled with products with a purpose.​Whether it was to support a local pal here in California, an artist in the making, helping out a new business or simply because we thought it was cute and we thought you, your friends and family deserved to share in on life's mini treasures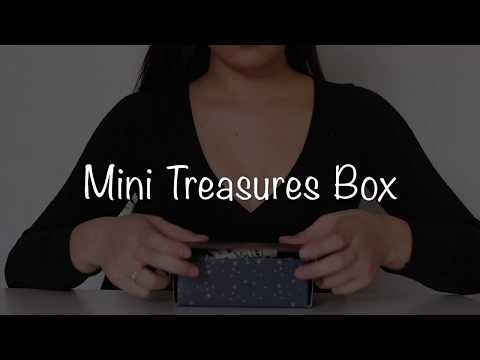 ---
Customer Questions (8)
Q: Do the boxes usually come with nail polish (I hope!)? Are other types of beauty products common? I'm concerned my teen with tree nut allergies won't be able to use many of the beauty products.Asked by Amy P., September 2021
Mila and Maya answered...September 2021
Hi Amy! Thank you so much for your inquiry. Yes, we do include a nail polish and / or beauty product in the majority of our boxes throughout the year. Upon sign up we can email you the beauty products to ensure that your teen is able to utilize the items in the box or can make a note of it on her profile and can replace it with something else that is safe and she is able to use. How old is your teen? And what sort of allergies does she have? Specific to any tree nut? All tree nuts? And any other allergens? Thanks for your interest Amy! <3 Mila + Maya
---
Q: I subscribed to the box for three months. I received the December 2020 box. Then yesterday I received an email saying my shipments have been cancelled. What has happened to cancel it?Asked by Letticia S., January 2021
Mila and Maya answered...April 2021
Hi Letticia! That was an "oopsie" on our end. We've sent you a notice via email to ignore the cancellation. Thank you for your subscription! We appreciate you supporting our small business. - Mila + Maya
---
Q: Anyway to change a subscription to 3-months instead of monthly? Asked by Sarah A., October 2020
Mila and Maya answered...October 2020
Hi Sarah! Yes, you can definitely switch from monthly to 3-months. Log in into your Cratejoy account and under "your subscriptions" look for the "edit" button in Orange and select 3 month pre-pay renewal and click "reactivate" for the switch. If you'd like us to switch your account for you, please message us to give us official authorization to make the switch from monthly to 3 months for you.
---
Q: What is the suggested age range?Asked by Mark A., September 2020
Hi Mark,
The great thing about our Mila and Maya box is that the items are intentionally selected for everyone who enjoys the mini treasures in life as these items can be used for yourself, gifted to someone special in your life and shared as an experience with children under the age of 12.
With the pandemic, a little extra gift can help make a person's day especially on a holiday, birthday or special occasion. Sometimes that person is who we...
by Mila M., September 2020
Reviews (12)
Cute Subscription Box
Jul 12, 2021
Tiffany G.
Subscribed for 9 months
Fun, cute items to share with my littles (who are also named Mila & Maya)!
Yes please!
Jun 03, 2021
Tracey H.
Subscribed for 7 months
What beautiful treasures in this month's box! I love it! Bought for my daughter but I'm jealous now. 😫 Will be purchasing again!
Mila and Maya said...Jun 03, 2021
Tracey! Thank you for the BE-A-U-TI-FUL review. We'll be sure to include a gift for you too. ;) That way you can share in on life's Mini Treasures with your daughter. <3 We are so happy to hear you loved this month's box. - Mila + Maya
Cute and good mix
Jun 08, 2021
Very cute and girly items with a good mixture of skincare/beauty items with some accessories.
Thanks
Feb 13, 2021
Margarita T.
Subscribed for 2 months
I loved. I will definitely keep the subscription.
What a fun box!
Jan 09, 2021
Received a 3 month box as a Christmas present and the first one showed up today! I was so excited with the products (the fox key chain is my favorite!) and am looking forward to the next two months.
Christmas gift for step-daughter
Dec 26, 2020
Dana F.
Subscribed for 12 months
This was a gift for my step-daughter and she loved her box! She is really looking forward to her next delivery! There was a great variety of products. Highly recommend this product!
Great subscription for a nice price
Dec 18, 2020
Letticia S.
Subscribed for 3 months
Such a sweet and simple box. I love that it had doubles of some of the items to share for Christmas. The Knew Knew Nails nail polishes are awesome. Love that have one coat coverage. I actually used the today for a nail stamped mani. I used the mauve color for the nail base, and stamped over it with the silver pearl color for a subtle but pretty design. Love that there was a reusable grocery bag. I haven't tried the Konjac sponge or the sheet masks yet, but I plan to tomorrow. Overall, it's a great box for an affordable price. <3
Mila+Maya
Jan 05, 2021
Kristina M.
Subscribed for 3 months
My daughter enjoys the products and is excited for next months box to come .
Very Surprised
Oct 16, 2020
Sarah A.
Subscribed for 29 days
I have to say that this was a pretty fun box to get! Not my normal products to buy, but it's worth the money. I cancelled after my first box was shipped because I was just trying it out. But I think in a few days I'm going to renew. And I love when a box offers you things for reviewing (I hope I still qualify for the two special extras XD )
And getting a few and resorting them for Christmas sounds like a fun idea - you can even reuse the same boxes!
Best of the best!
Oct 10, 2020
Francine B.
Subscribed for 3 months
The products are super fun. I bought a three month subscription to help with my Christmas shopping and I know they will be a hit.
Customer service is the best. They went above and beyond my expectations.
Don't think twice just do it you won't regret it.
---
Past boxes from Monthly Mila and Maya Box…
---
Customers who bought this also bought...
Mila and Maya appears in these collections...
---
Shipping Policy
Our regular shipment dates are between the 20th-25th every month. Mila and Maya Monthly Subscribers renew on the 11th of the month and your Mila and Maya Box...
Cancellation & Refund Policy
Subscriptions automatically renew. You can cancel at anytime.
Questions for Mila and Maya?
---