Standard Dispatch is currently sold out!
Product Details
Engraved goods he's sure to love
Standard Dispatch delivers 1 high-quality item each month, personalized to the recipient. Each month we ship 1 exceptional item, with a laser engraved mark that you choose. Every month is unique, but our items are highly-curated quality goods. We only ship things that we would use ourselves or proudly give as gifts. Each box has a single item:
One custom item per month
1 Opinel Knife
1 Set of Field Notes Brand Journals & Leather Cover
1 Insulated Drinking Vessel (RTIC or YETI)
French Press + Local Whole Bean Coffee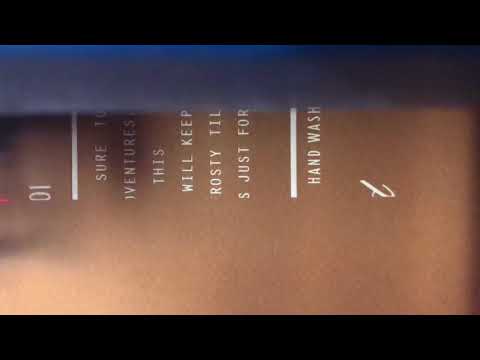 ---
Customer Questions (4)
Q: What all comes in this box monthly? Is it just one item? Or is it one engraved item and a few smaller things? Asked by Breanna L., August 2019
Yep! One high quality item each month, usually over retail value.
---
Q: This is a Xmas present. I would like the first gift to be sent to me so I can give it on Xmas day. Can I do thatAsked by Nancy T., December 2019
Hi! Please just add the address you desire and then change it after the holiday.
---
Q: Is there any way to change the engraving from initials to full name each month? Thanks! Asked by Karen L., December 2019
Sorry! We aren't set up to do bespoke items each month.
---
Q: Where do I check and manage my subcriptionsAsked by Dan S., August 2019
Hi! Log in at Cratejoy under your account in the top right corner.
Reviews (25)
I use everything I've gotten
Feb 22, 2019
Howie B.
Subscribed for 4 months
Every box that I've received has been both awesome and extremely useful. Definitely one of the few boxes I've stayed subscribed to.
Great Gift ... For Myself!
Jan 23, 2019
Ryan P.
Subscribed for 23 days
Was really impressed with this box. The items are all high quality and the personalization & presentation are professional level. My first item was a heavy duty flask that I can't wait to take on a camping trip — or who knows maybe it's on me right now.
Great gift!
Sep 13, 2018
Matthew B.
Subscribed for 3 months
A perfect gift for my brother. He loved the items Standard Dispatch shipped, most especially because they're engraved with our family's last name. A big hit!
Seriously classy
Jun 12, 2018
Blake M.
Subscribed for 3 months
Really loved my first box-- high quality, personal, and fun.
Dissatisfaction
Jun 08, 2019
Dorothy J.
Subscribed for 30 days
The very first box included one overnight style bag and a note pad. For approximately 34 dollars, I would expect more. Cancelling my subscription.
Standard Dispatch said...Jul 29, 2019
Thanks for taking the time to write this review, Dorothy. We use feedback to improve each and every month. We understand it can't be a home run every month, but we are still sad to hear you were disappointed.
High Quality with a Personal Touch
Jun 19, 2018
Rhett D.
Subscribed for 10 days
I was really excited to gift this box to my Dad, and it was a hit. He received a very high quality product with his name on it, along with a hand written note. He loved the product so much, and is happy no one can steal it!
Dad approved!
May 10, 2019
Bernice R.
Subscribed for 6 months
Got this subscription for my dad and he loved it! :) I live in Canada with my family and he's in California, so this was definitely something I looked forward to more than him! We weren't able to FaceTime but hopefully we do at the next unboxing!! Can't wait!
Love this box!
Jun 11, 2019
Susan E.
Subscribed for 2 years
Love the boxes! They are unique and classic.
We will
Jul 10, 2019
Nik L.
Subscribed for 1 year
So amazing. Bought this for my husband as a Christmas present. He says we can never cancel, he gets so excited for each box.
Standard Dispatch said...Jul 29, 2019
Aw thanks :) I guess we are in business forever now!
Consistently Awesome
Dec 06, 2018
Brendan P.
Subscribed for 2 years
I love every box I've received so far! Each month just keeps getting better and better. Highly recommend subscribing to Standard Dispatch.
Photos from reviews of Standard Dispatch…
---
Past boxes from Standard Dispatch…
---
Standard Dispatch appears in these collections...
---
Shipping Policy
We'll typically ship boxes between the 4th-6th of every month.
Cancellation & Refund Policy
Subscriptions automatically renew. You can cancel at anytime.
Questions for Standard Dispatch?
---