The Hop Box is currently sold out!
Hop Box
by The Hop Box
Customizable monthly box to keep your bunnies happy and excited for new toys and treats!
Product Details
Fun new toys and tasty treats for your bunnies!
The Hop Box comes with 5 items all together! Once you sign up you will get an email to customize your Hop Box to your bunny's needs! Your Hop Box will have a mix of toys and treats that your bunny will love!
Great new toys in every box.
Homemade treats that are completely safe for your bunny.
Different products in every box so you bunny will never get bored.
New themes for the boxes every month.
Visit us on Instagram @the.hopbox and Facebook @thehopbox20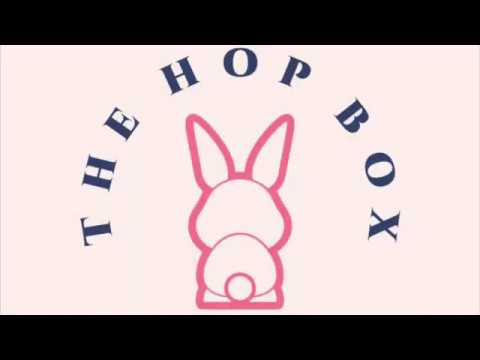 ---
Customer Questions (3)
Q: When is my subscription billed?Asked by John B., September 2020
The Hop Box answered...September 2020
It will be billed as soon as you create your subscription. Your subscription then renews on the 11th of every month.
---
Q: When is my subscription going to be shipped?Asked by John B., September 2020
The Hop Box answered...September 2020
It will be shipped between the 1st and 4th of each month.
---
Q: What is the last day that I can subscribe to get this month's box?Asked by John B., September 2020
The Hop Box answered...September 2020
The last day you can subscribe is on the last day of the month.
Reviews (2)
Great box!
Sep 24, 2020
Dina S.
Subscribed for 4 months
Great box! Highly recommend!!
Dissapointing 1st box.
Sep 15, 2020
Heatther T.
Subscribed for 1 month
I was rather dissapointed with my first box.
2 toys
1. A wooden block with a hole drilled halfway through. It came with instructions to place treats inside for them to retreive. The hole is way to big for any treats, they just fall out. No time or effort needed from the bun. This toy came with 3 slices of banana.
2. A grass ball. I get these in a 3 pack from Wal-Mart for $3.88.
3 treats
1. Some sort of hay cube. No ingredients so i have no idea what its made of and therefor will not give this to my buns.
2. Partially dehydrated fruit. A ziploc bag with approx 5 banana slices and 5 apple slices. These were so gooey and sticky i could not get them out of the bag. They stuck to the bag and to each other.
3. Oatmeal treats? Another homemade treat. Ingredients listed are banana, oats, carrots. It appeared that these had been baked. They were also a bit gooey. Im fearful of giving these to my buns as well since i dont know wjat other ingrediemts may have been added to make these "cookie" like treats.
Heres what my buns loved.
1. The hay! There was a handful of timothy hay loose in the box. They loved this as they had previously only had alfalfa hay. (4months)
2. The tiny sombrero. This was not practical as a bunny hat as it did not jave a strap. But they enjoyed chewing on it.
Overall,...
Customers who bought this also bought...
The Hop Box appears in these collections...
---
Shipping Policy
Boxes are shipped between the 1st and 4th of the month. Order by the last day of the month to get next months box.
Cancellation & Refund Policy
Subscriptions automatically renew. You can cancel at any time.
Questions for The Hop Box?
---