The World Awaits is currently sold out!
This is Me Box
by The World Awaits
Best box for new Moms. The only box with a monthly boutique bodysuit celebrating baby's development
The World Awaits - Mommy & Me Baby Box
An indie-designed exclusive bodysuit to mark each month's "birthday." Every box has a nursery rhyme to sing along to & an artisan-made gift such as mitts, socks, etc. Plans can start as early as birth. Two upgrades are possible: one to personalize the items and the other to chart baby's progress and experiences in a beautiful book – see below.
All items are boutique-designed and handmade EXCLUSIVELY for this box. Estimated value of THE WORLD AWAITS BOX $60.
BOUTIQUE BOX : The classic box featuring a bodysuit, gift and nursery rhyme card.
THIS IS ME BOX : For just an extra $3 per box all bodysuits and gifts can be personalized with baby's name.
THE WORLD AWAITS BOX : In addition to everything from the This is Me box, you'll receive a handcrafted wooden book with the sheets to chart baby's progress and experiences of the world. You will receive a catch-up pack if you join after birth.
Ships FREE worldwide. Perfect gift from grandparents living away from baby. The boxes can be started at any point until 9 months old.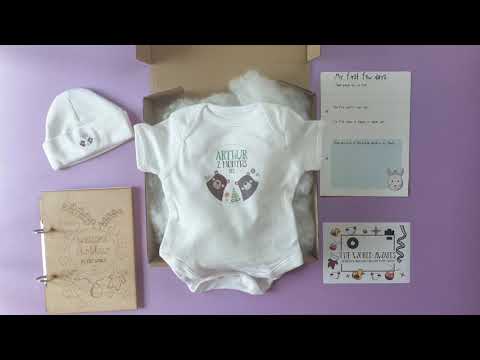 Questions for The World Awaits?
Have a question?
Ask the community and get help from thousands of informed subscribers.
This is Me Box reviews
Reviews
This is Me Box doesn't have any reviews!
Share your experience and help thousands of subscribers make informed purchases.
Write a Review
The World Awaits appears in these collections...
Plans as low as
$20.83
/month
Sold Out
Subscriptions automatically renew. Cancel anytime.
---
Shipping Details
Your box will ship on the 18th of every month. Please order by the 28th to get the current box.