Ye Olde Grimoire is currently sold out!
Box for Fantasy Lovers
by Ye Olde Grimoire
Are you a proud Potterhead, Tolkienite or Narnian? This UK-based monthly box celebrates fantasy worlds, magic, folklore & legends while featuring small businesses & creators!
Product Details
Escape reality, treat yourself and get inspired!
Whether you're an avid fantasy reader/writer/artist/composer, or simply someone who loves fantasy worlds, magic, folklore & legends: this box is for you! Each month you'll receive hand-curated, high-quality handmade goodies from indie businesses based on a different fantasy theme! Our boxes make great gifts! Each box comes with:
At least 4 fantasy-inspired goodies from small UK businesses (art, prints, stationery, bookmarks, stickers, candles, tea, decorations, notebooks, coasters, cards, pins, etc...)
At least 1 exclusive item you won't find anywhere else
A different fantasy theme every month (mythical creatures, legends, myths, fantasy subgenres...)
A booklet with themed content & info about each box item
Free access to our monthly fantasy writing contests if you like to write (feedback on every submission + winner gets a free box with their story featured in it)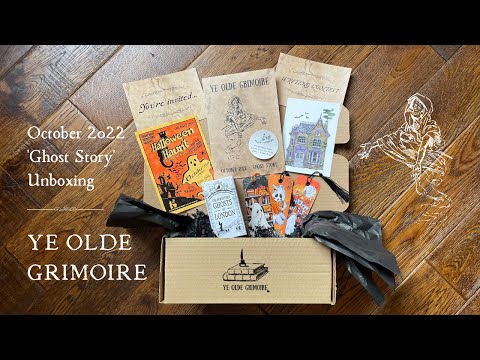 ---
Customer Questions (0)
Have a question?
Ask the community and get help from thousands of informed subscribers.
Reviews (1)
Unique and Inspirational.
Jul 05, 2022
Grace M.
Subscribed for 1 month
I love subscription boxes, and was very happy to sign up to Ye Olde Grimoire when I saw it was aimed at fantasy writers.
I'm very impressed with my first box, the witch themed goodies (coasters, tea, and notebook) are really inspirational, along with the writing contest, and the writing prompts provided. There is also a Q&A with a published author, and I always find these really insightful.
I really do hope this subscription does well, the people behind it have put a lot of thought, time, and effort into creating something unique. It would be nice to see it reach the popularity levels of Fairyloot and Illumicrate,
Ye Olde Grimoire said...Jul 05, 2022
Hi Grace! Thank you so much for your amazing feedback & support, we're very grateful <3
Past boxes from Box for Fantasy Lovers…
---
Customers who bought this also bought...
Ye Olde Grimoire appears in these collections...
---
Shipping Policy
Orders placed today ship by December 11
Following boxes ship before the 4th of each month.
Renews monthly on the 11th
Don't see your country on the list? Get in touch! Your country may charge customs fees/import duty if you order from outside the UK, which is out of...
Cancellation & Refund Policy
Subscriptions automatically renew. You can cancel at any time.
Questions for Ye Olde Grimoire?
---