The All-in-One Subscription Box Solution
Cratejoy is built with you in mind. We are passionate about helping you start and scale your subscription box.
What are you looking to do?
Our software is the all-in-one solution for subscription box businesses of all sizes
Cratejoy Provides World-Class Tools for running your Subscription Box
Whether you're just starting out or a multimillion dollar business, our tools were built to serve you at every step.
Streamline Your Business Process
With Cratejoy, we make things simpler for you so that you can build and customize your website, manage your customers, and run your subscription in one convenient place.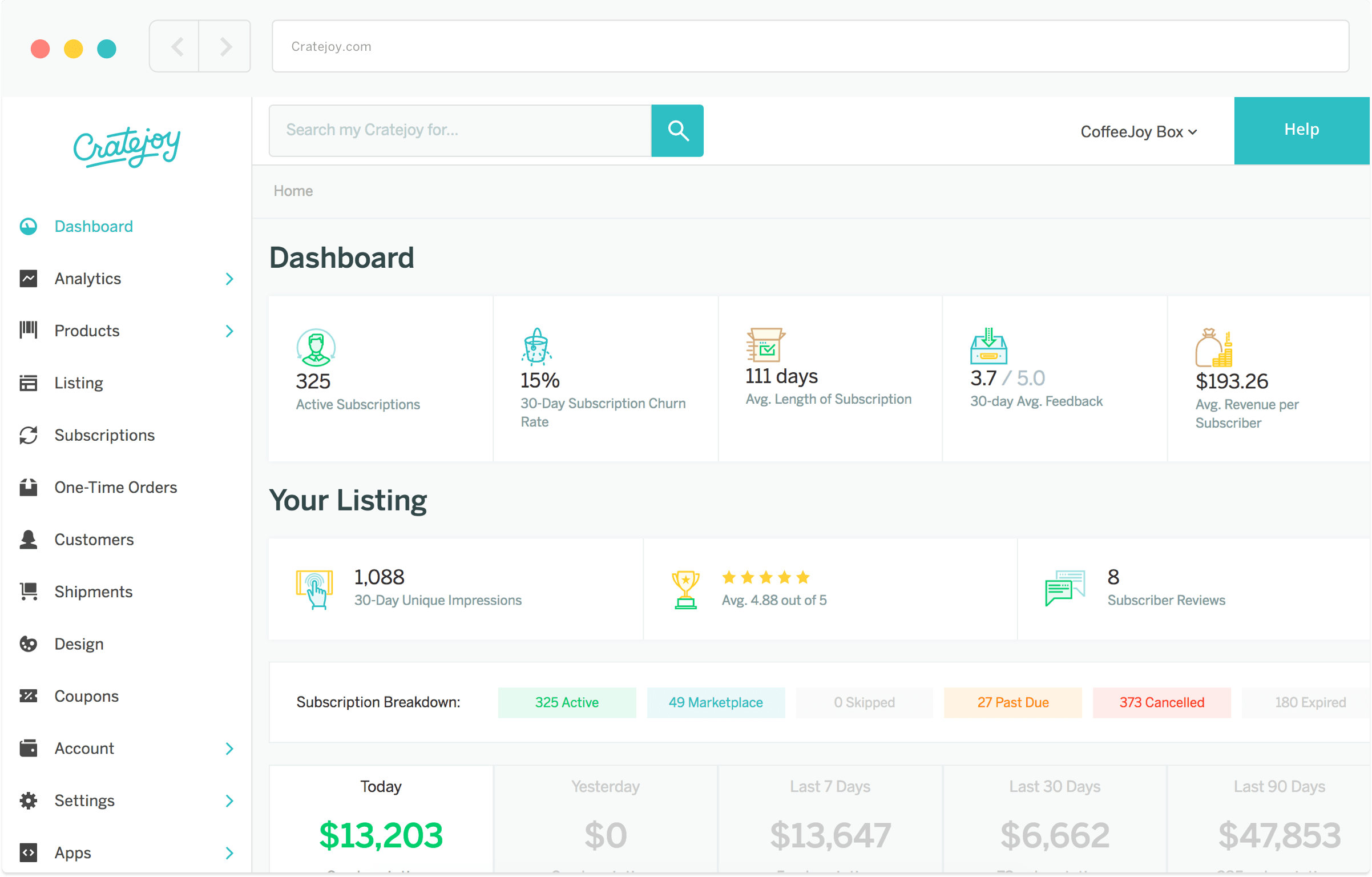 Analytics, Insights, and Tools
Easily manage every aspect of your subscription business in one place. From creating coupons to upselling to designing your website, and everything in between, our dashboard has got you covered.
Knowledgeable Support + Educational Resources
Our support team is available to you when you need it via live chat and email, and our made-for-you educational resources include everything from Subscription School to case studies.
Merchants Love Cratejoy
Cratejoy's all-in-one platform made a lot of sense for us when we wanted to build our own box. With Cratejoy, we didn't have to worry about the technical aspects, so we could focus on other parts of the subscription box business.
Shaker & Spoon
Powered by Cratejoy since 2015
View Store
I decided to go with Cratejoy because they had everything I needed in terms of marketing, processing, and ease of shipping subscriptions. I'm grateful for all that they do in making my life easier, as I am a one woman show!
TheraBox
Powered by Cratejoy since 2017
View Store
Simple, Affordable Pricing
We offer the most affordable pricing for running a subscription box business.
Free 14 Day Trial
No Credit Card Required
One Monthly Cost
Build a Custom Website
List on the Marketplace
Integrate with the apps you use
Create custom solutions with the API
Learn More
+ Transaction Fees
Sales on Your Website
+ 1.25% + $.10
Sales on the Marketplace
+ 11.25% + $.10
All sales are subject to additional fees from your payment processor
Get subscribers through the Marketplace
Listing on the Cratejoy marketplace puts you in front of millions of customers monthly and gives you the opportunity to be included in Cratejoy's extensive PR and Marketing.
30,000 + monthly transactions
3 Million + monthly page views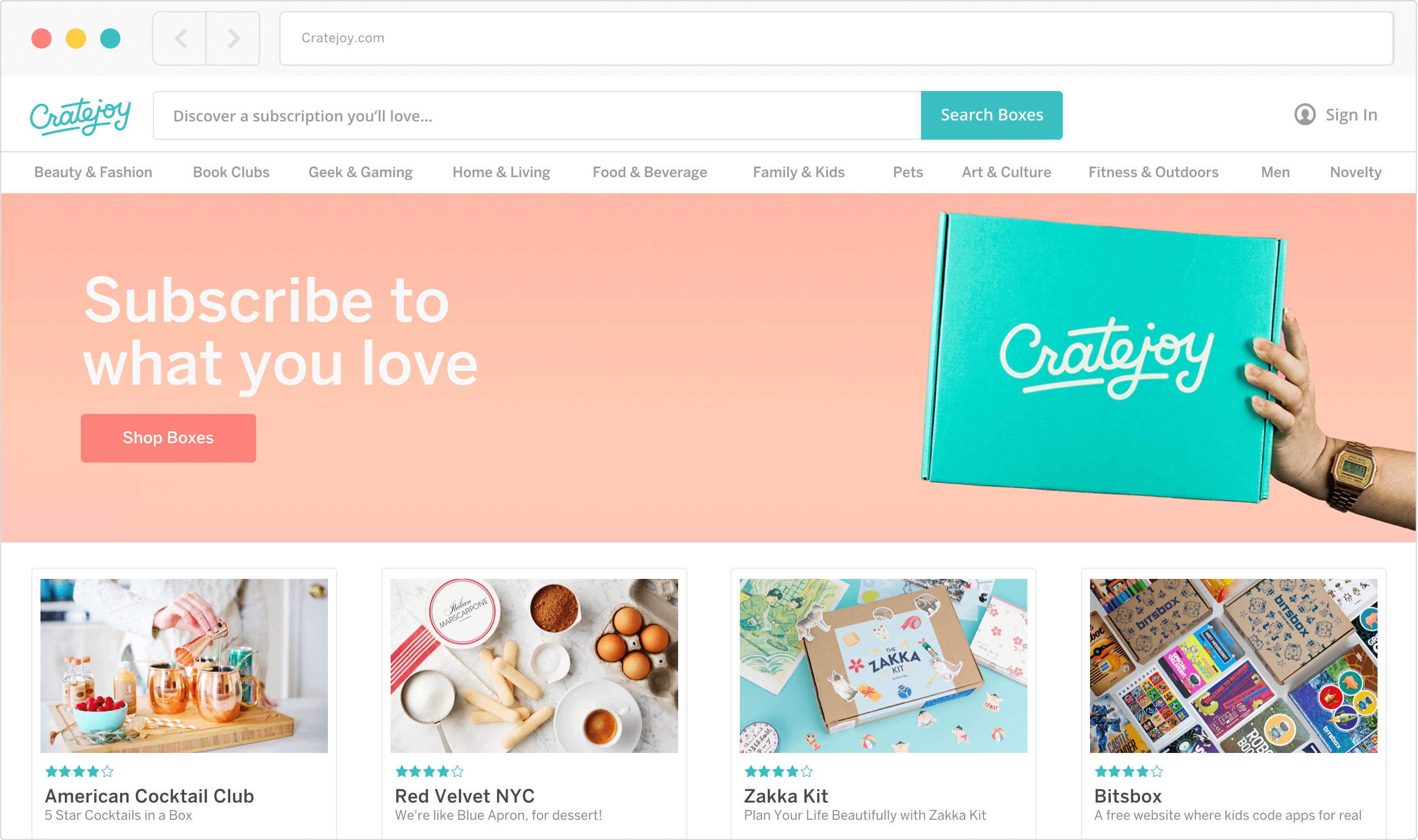 Featured in these awesome places
Get Started With Cratejoy Today!
Free 14 Day Trial
No Credit Card Required