EatTiamo - Cook Italian Food at Home is currently sold out!
Product Details
Eattiamo - Italian Food at Home
Are you an Italian Food Lovers? EatTiamo is the Box for you! Each Month you'll receive a Box coming from a different Italian region with 7 full-size gourmet food products to cook a full meal for 4 people and all the instructions you need to discover the chef inside you in an easy and funny way!
Each Month a Box featuring delicacies from a different Italian Region. Each Month a new, exciting experience.
Authentic, full-size Italian products from a network of 100+ carefully selected local and artisanal producers.
Housewarming? Wedding? Dinner party? Birthday? Tuesday night? It's the unique "experience" gift for any occasion. No-rewal options available on our website (link below)
Don't know how to cook? Keep calm & follow the instructions! Easy step-by-step recipes included in our Boxes.
Subscribe by May, the 31st to start with the Emilia Romagna Box: Authentic Balsamic Vinegar of Modena, Egg Pasta, Mushroom spread, Tomato Sauce with mushrooms and much more!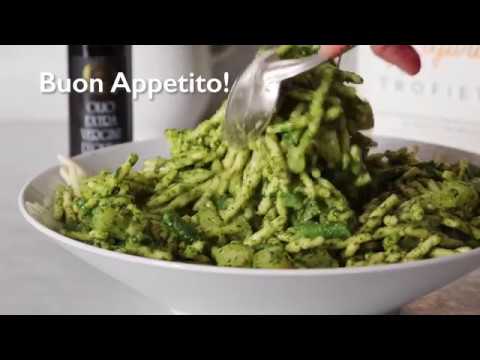 ---
Customer Questions (2)
Q: Is there an option to indicate food restrictions to make sur certain ingredients/category of dishes are not included?Asked by Mariam M., August 2020
EatTiamo - Cook Italian Food at Home answered...August 2020
Dear Mariam,
Thank you for your message. At the moment we have limited customization option... which category of food would you like not to receive?
All our Boxes are vegetarian :)
---
Q: When does the box ship? If I wanted to give it as a gift for Christmas, when should I order it to be delivered in time?Asked by Isabella S., December 2019
EatTiamo - Cook Italian Food at Home answered...December 2019
Hi Isabella!
Thanks for contacting us.
When you sign for a subscription, our Boxes are generally shipped each Month around the middle of the month so you'll receive it before Christmas.
If you'd like to receive a single box instead, it is usually available in 72 hours. However, due to the intense period of the year, I strongly suggest to place your order as soon as possible - around the 15th December at the latest, to be sure to receive it in time.
Don't hesitate to contact me if you have any questions.
Have a nice day!
Giada Isolani
Reviews (6)
Great gift!
Dec 31, 2020
Trisha R.
Subscribed for 14 days
Great holiday gift! Big hit. Would absolutely order again in the future.
Not worth it, not impressed
Jan 29, 2021
Karen D.
Subscribed for 3 months
For the price, I really wasn't impressed. We essentially just received pasta with a tomato sauce for both of our boxes. I had thought maybe the pasta would be really high quality, but it didn't stand out from anything you can just get at the grocery store.
Amazing
Oct 13, 2020
I really appreciated Eattiamo box, it's so funny and easy to prepare all dishes. You can discover and taste a real typical regional Italian food... I smelled the Italian flavours and for a moment I traveled with my mind 😄 thanks Eattiamo
Excellent
Aug 15, 2020
Definitely enough for four, delicious surprises every month! Fast shipping even though it comes all the way from Italy.
A must buy Italian Experience
Jun 05, 2020
Melinda S.
Subscribed for 15 days
I love everything about this box. There were extra goodies like olive oil, olive pate, and jam. The amount of pasta will serve four easy and the pesto sauce looks awesome. We are having this Sunday night. Great shipping.
Delicious and easy!
May 13, 2019
The italian meal kit was excellent! Great way to discover genuine italian food products. I can honestly say the meal was simple to prepare and so tasty! Beautiful present for someone who loves italian food!
---
Past boxes from EatTiamo - Italian Food Box…
---
EatTiamo - Cook Italian Food at Home was featured in these articles…
---
EatTiamo - Cook Italian Food at Home appears in these collections...
---
Shipping Policy
All the Monthly Boxes are shipped so that you can receive them around the 15th of every month. New subscriptions received at the beginning of the Month will...
Cancellation & Refund Policy
Subscriptions automatically renew. You can cancel at anytime.
Questions for EatTiamo - Cook Italian Food at Home?
---