Stethi is currently sold out!
Product Details
Stethi - The Subscription For Women In Medicine
Stethi is a millenial luxury lifestyle brand for women in medicine. We're bringing you a double dose of style and a triple dose of beauty in every box. In the box, you'll find lots of goodies that help you in both your work life and your real life. We combine your fave medical accessories and must-haves with your fave beauty and lifestyle items.
4 to 5 full-sized items for women in the medical profession
High quality medical accessories
Beauty products that work on and off the clock
Trinkets that make work and life a lot better (pens, notebooks, planners, and more)
Lifestyle items for women who like to feel pampered (hair gummies, bath soaps, candles, and more)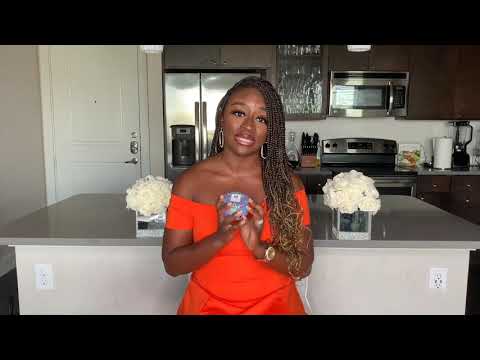 ---
Customer Questions (3)
Q: Is the box geared toward nurses? That's great if it is - they're vitally important; however, I want to send it to a young female doctor. Thank you!Asked by Sara T., October 2021
No answers yet! Be the first to help by adding an answer below.
---
Q: Can I buy just one box as a one time gift/purchase?Asked by Samantha O., March 2020
No answers yet! Be the first to help by adding an answer below.
---
Q: Hi! I just ordered my first box and I see it comes quarterly. Will I have to wait to get my first box in December or do I get the box for this Qrtr? Thank youAsked by Tonya J., September 2019
No answers yet! Be the first to help by adding an answer below.
Reviews (8)
Never received the product
Mar 28, 2021
Earleen B.
Subscribed for 4 months
I ordered it over a month ago and I never received my box. I thought I was treating myself but all I received was hassle. I'm now waiting for a refund.
Stethi said...Apr 02, 2021
We received your review and deeply apologize. We reached out to you three times via email for your shirt size but never received a response. Unfortunately, we cannot risk sending you the wrong shirt size in case it does not fit. We have issued you a refund and hope to earn your business back in the future.
Late, Damaged and Meh
May 29, 2020
Kate A.
Subscribed for 5 months
My package came late, damaged, covered in layers of clear film, and with massive spelling errors on the box "trple" and "bssuty". While I like some of the products the presentation and late arrival was very underwhelming.
Stethi said...Aug 19, 2020
We received your review and we appreciate your honestly. Unfortunately, the manufacturing company that we used for the last box shipment misspelled some of the words on the box. We are now working with a different manufacturing company and will have that issue corrected. We deeply apologize about the condition of the box that you received. It sounds like the the carrier did not handle the package with care. Although we understand your disappointment, we hope to earn your business back in the future.
Love it!!!!!
Sep 09, 2018
Angel S.
Subscribed for 3 months
I just received my first stethi box today. I loved it!!!! The tea was amazing. The candle smells soooooooo good. I avoid gold jewelry, but the necklace is so cute that I'll definitely wear it. I also enjoy the fact that they add items that are practical. I can't say enough good things about this box. If your thinking about getting it, get it. You'll enjoy it.🙂
Aug 04, 2018
The Stethi box is so wonderful. It's such a great idea and well worth the subscription. It gives you something to look forward to when coming off those long shifts at the hospital. I've been wearing the charm necklace since the day I got the box and look forward to wearing the boss babe hat on my days off. The candle has made my place smell amazing. Definitely recommend it.
So cute!!!
Jul 24, 2018
The Stethi box is such a wonderful idea. Working 12+ hour shifts in the hospital, I loved coming home to this self-care package specifically created for the woman in healthcare who may not always have the time to treat herself. I enjoyed everything in this box; the bubble mask, the candle, the charmed heartbeat necklace and wonderfully scented, wonderfully scented soap and boss babe hat.. you can tell this package was put together with love!
LOVE THIS BOX!
Jul 25, 2018
Stethi box has such great products in it especially those for self-care after a long shift! All of the products are high quality and have a variety of items within. I absolutely loved the face mask that was in the box! Stethi is unique in its own sense and has a great presentation! I definitely recommend to someone who is looking for some self-care products!
Jul 24, 2018
The box is adorable and every aspect to it very well thought out. All the products are amazing quality and are things I used within the day of receiving the box. Highly recommend the subscription, all the products are lovely.
Amazing value!
Jul 24, 2018
High quality items, cutest packaging! Stethi puts time and care into every package. Each quarter they feature top notch products. I like that they don't randomly find cheap products to throw in their box but actually source items that are brand new to the scene (undiscovered or not too popular). I also love their customer service and how quick they are with shipping.
There's not enough on the market for feminine and glamorous healthcare professionals. Thanks for changing up the game Stethi!
Past boxes from Stethi Box-ROUND XIIII…
---
Customers who bought this also bought...
Stethi was featured in these articles…
---
Stethi appears in these collections...
---
Shipping Policy
This is a quarterly subscription box. Your box will ship within 2-4 days of your subscription date. Going forward, we'll ship out the box by the 3rd of the...
Cancellation & Refund Policy
Subscriptions automatically renew. You can cancel at any time.
---