Product Details
For kids and teens who love art and nature!
NEW ORDERS PAUSED WHILE WE RUN SUMMER CAMP! REVISIT US IN THE FALL! Our Art Boxes feature imaginative projects, quality materials + video lessons that build fine art skills in kids and teens. Designed with care by the artist/educators at Camp Wildcraft, each box encourages young artists to explore and find inspiration in the natural world.
With each new box, kids add more supplies and techniques to their "home-base art studio," and creatively grow as young artists.
Homeschool families love our Art Boxes--build your home art program with our immersive, high level content, materials and video lessons.
Designed for ages 6 through early teens, with different options and levels of instruction. (Younger children may need some guidance.)
These are not "cookie-cutter" crafts, but thoughtfully designed projects which encourage creativity and self expression.
Our Family "Add-On Art Pack" provides additional materials for a sibling or adult to complete the project as well! It is shipped in the same box; some materials are shared.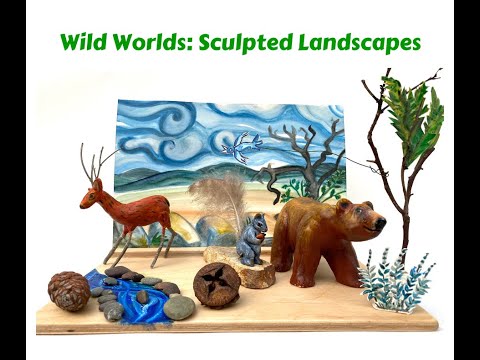 ---
Past Boxes from Camp Wildcraft Art Box
---
Camp Wildcraft Art Box appears in these collections…
---