Celebrate States!
by Celebrate States
Explore U.S. states. Support small businesses. Take a mini vacation without leaving home!
Product Details
Enjoy quality items from local US businesses!
Receive a different U.S. State box each month! Explore and enjoy what small businesses have to offer in each state across the U.S. with 6 to 8 useful, unique and yummy products made by small and family-owned businesses as well as travel and educational items. Perfect for yourself or as a gift for the travel enthusiast in your life!
Explore a different state each month by receiving useful, unique and yummy items from small businesses in each of the celebrated states!
Enjoy the home decor items such as candles, tea towels, and coasters
Relax with items such as soaps and lotions!
Savor the taste of the state with snacks, sauces, and jams.
Free kids pack for exploring the state as a family are available by request. Just send us a message and we will add this to all future boxes!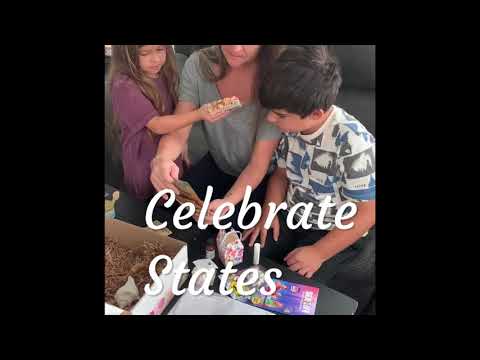 ---
Current Box from Celebrate States
The Holiday Box- Treats Around the U.S.
Our new 2023 Holiday Box contains 7 quality items made by small businesses across the U.S. Celebrate the Holidays with yummy and useful items! Makes a great holiday gift! **Items in Box may vary from the picture but are guaranteed to be quality!
The North Carolina Box
Explore the beautiful state of North Carolina with us! Receive 5 useful or yummy items from small businesses across North Carolina. Information about the state and the businesses are also included. The very high- quality towel design will vary. Choose the free kids pack at check out for fun and educational activities for children. Join our Celebrate States Family today!
---
Past Boxes from Celebrate States
---
Celebrate States appears in these collections…
---