Curly Queen Kit Monthly Subscription
by Curly Queen Kit
TRY NATURAL #CURLYGIRLAPPROVED, HAIR PRODUCTS, ACCESSORIES & TOOLS MADE FOR CURLY HAIR QUEENS
Product Details
CURLY QUEEN KIT A SUBSCRIPTION BOX FOR A QUEEN
Every month & season CURLY QUEEN KIT delivers the best in curly hair products, tools and accessories. Subscribers will receive a subscription box fill with natural, #curlygirlapproved hair products, skincare, tools, & accessories. Get a gift right to your doorstep every month or once a season, you'll never have to make a trip to the beauty store!
Try Well Known Brands As Well As Upcoming New Brands
Curly Girl Approved- Cruelty Free Hair Products
Ships WORLD WIDE
Receive 5-10 hair products, skincare, tools & accessories to your doorstep monthly or once a season!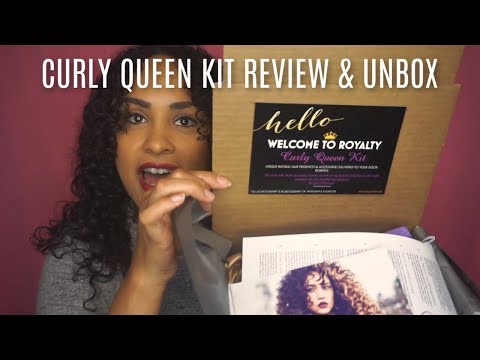 ---
Curly Queen Kit Monthly Subscription is not available, but you'll love these other boxes!
Past Boxes from Curly Queen Kit
---