Product Details
New premium limited edition discs every month.
Get our our latest discs shipped to you before they are available to the public. Each Month is different but boxes have included : Prototypes, Special Blend, or Limited Editions Custom Artwork by featured artists, Full color printed discs, Gateway apparel, stickers, dry bags, mini markets and more!
Perfect for guys who are tired of being limp wristed and want to chuck some plastic.
In-house manufacturing guarantees each step in quality control is met by our elite standards.
We will accommodate weight preferences as inventory allows. Please contact us if you'd like us to always substitute a light weight disc.
At a retail value of $35-45, our members can enjoy our world-class products at unbeatable prices.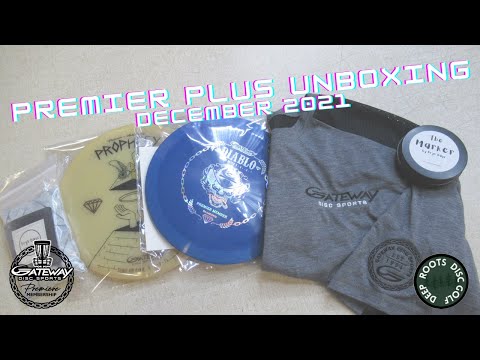 ---
Past Boxes from Gateway Premier - Disc Golf Memberships
---
More from Gateway Premier - Disc Golf Memberships
---
Gateway Premier - Disc Golf Memberships appears in these collections…
---