Product Details
Limited edition premium discs every month.
Gateway Premier is changing the disc golf game. Get our our latest discs shipped to your before they are available to the public. Each Month is different but boxes have included : Prototypes, Special Blend, or Limited Editions Custom Artwork by featured artists Full color printed discs Gateway apparel, stickers and more + monthly coupons
In-house manufacturing guarantees each step in quality control is met by our elite standards.
At a retail value of $65, our members can enjoy our world-class products at unbeatable prices.
The membership culminates after a 10 month period with a bonus valued at $60 retail.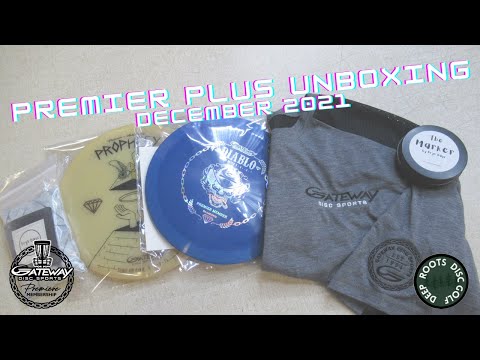 ---
Past Boxes from Gateway Premier - Disc Golf Memberships
---
More from Gateway Premier - Disc Golf Memberships
---
Gateway Premier - Disc Golf Memberships appears in these collections…
---