JrGolfBox
by Jr Golf Box
Improve a Junior Golfer's Life and Golf Game! - Golf Lessons, Gear, and More Delivered Monthly.
Product Details
The Golf Coach in a Box!
Each box is designed to teach kids and teens the fundamentals of golf, how to have fun on the fairway, feel confident on the course, and improve their life, health, and golf game by developing character, positive life values, leadership, and golf skills.
Golf Balls, Tees, Training Aids, Apparel, Accessories, Gear, and more!
Learn all about Golf (basics, swings, etiquette, shots, terms, skills, trivia, rules, etc.)
Created by junior golfers for junior golfers with the benefit of improving a golf parent/mentor's golf game as well.
Golf Tips, Trainings, Exercises, Skill-development Inspired Games, Nutrition, Fitness, Drills, Lessons, and Resources.
JrGoLFBOX: Fundamentals - Fitness - Family - Friends - Fun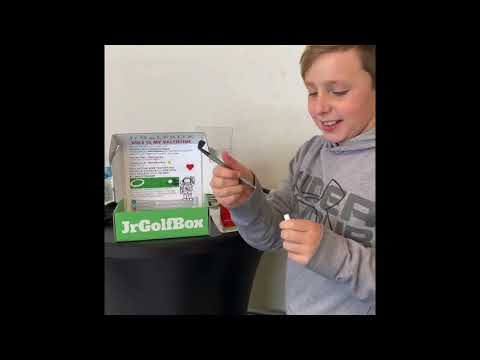 ---
Past Boxes from Jr Golf Box
---
Jr Golf Box appears in these collections…
---