Mindful Box by Mindful Souls
by Mindful-Souls
Monthly selection of gemstone jewelry, crystals, aroma therapy and other powerful spiritual tools!
Product Details
💜 Top rated Self-care Subscription Box!
💜 Each box includes 6-8 carefully curated self-care products that are designed to promote mindfulness and wellness, and are selected by therapists to help reduce stress and enhance your overall well-being. Whether you're looking to reduce stress, improve your mood, or simply take better care of yourself, our Box will help you achieve your goal!
OVER 1 MILLION satisfied customers in the last 5 years, and thousands reviews, unboxing videos, and social media mentions #mindfulsouls
Every box includes: 6-8 items (Self-care, Crystals, Jewelry, Beauty products, Aromatherapy, Spiritual mystery items and other) worth more than $100, but you pay only $39.97!
We ethically source all the items OURSELVES – there is no middleman. This allows us to offer great value for a reasonable price! All our items authentic & come from all around the world.
Boxes are shipped the same day, and delivered right to your doorstep completely for free.
Detailed and easy-to-follow instructions on how to get the most out of your new goodies inside every package.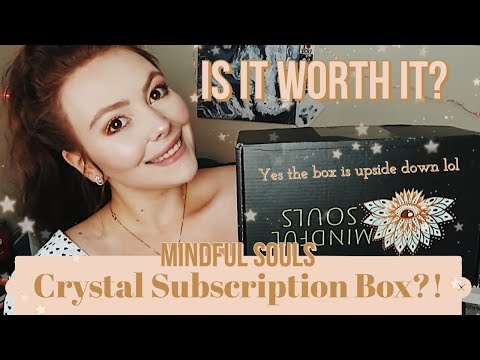 ---
Current Box from Mindful-Souls
1st Box in the sequence
This is our first box! It includes Rosemary Essential Oil, Serenity Buddha Figure & a Rose Quartz crystal point, among other products and surprise gifts. A handpicked selection of self-care items worth $145+ for under $40!
---
Past Boxes from Mindful-Souls
---
Mindful-Souls appears in these collections…
---