Best of 2023
Shaker & Spoon Cocktail Club
by Shaker & Spoon
A monthly cocktail box delivering original recipes plus all you need to make them!
Product Details
Mix craft cocktails you never knew you could make!
Each month you'll get 3 unique recipes by top bartenders + everything you need to make 12 drinks (4 from each recipe) other than the liquor—syrups, bitters, aromatics, garnishes, and more. Taste new flavors & combinations, and look at your liquor cabinet in a whole new way. Subscribe today and be your own bartender + the tastemaker in your circle!
Impress your date. Host the coolest cocktail party. Or just relax with the perfect old fashioned while watching Netflix
Each month revolves around a different type of liquor. Skip any boxes you'd rather not try
Housewarming? Wedding? Dinner party? Birthday? Tuesday night? It's the unique "experience" gift for any occasion
Subscribe by November 30th to start with the All Eyes on Rye Box!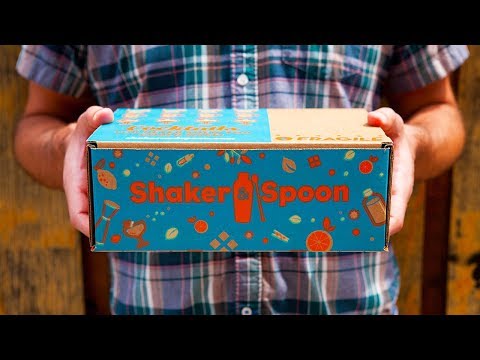 ---
Current Box from Shaker & Spoon
December 2023's All Eyes on Rye Box
With All Eyes on Rye we can't wait to see how a new generation of artful mixologists further fortifies the roots of this robust spirit. We've charted three paths forward, each showcasing the spirit for a delicious getaway in a glass. The seasons are slow to turn these days, but settle in and fix your gaze and palate on this whiskey for a very helpful rye-minder: a fun and adventurous rebound is always right up ahead!
---
Past Boxes from Shaker & Spoon
---
Shaker & Spoon appears in these collections…
---