Product Details
Creativity that comes to you.
At STICKII, we're all about creating beautiful stickers for you to love that are more like miniature works of art. We have different subscription options so you can choose your packs based on which theme you like and get a cohesive set of stickers and stationery that is perfect for decorating your journals, cards, planners and anything else!
Comes in 3 styles: Cute, Vintage, and Pop
Different themes each month!
Great gift idea for stationery lovers, planner addicts, and crafters!
Each pack includes: 6+ sticker sheets, 1 STICKII storage insert, and at least two stationery items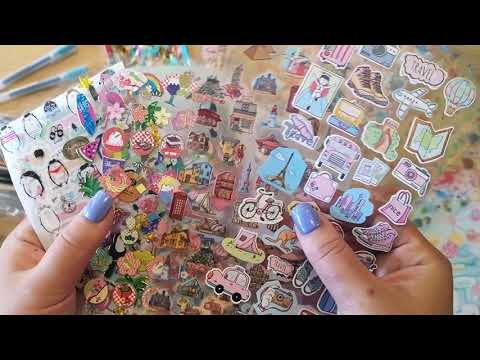 ---
Current Box from STICKII Club
December Cute Pack: Rawr!
Hello friends! The Cute theme for December is "Rawr!''. Dinos or dragons? The answer is BOTH! You don't want to miss this legendary pack filled with the most incredible dinosaur and dragon pals. They're big, they're small, they're fierce, and they're downright adorable. Join us in their magical land for the most amazing adventure yet with this dino-mite set!
December Vintage Pack: Winter Alchemy
Dearest reader, we present to you "Winter Alchemy" our Vintage pack for December! Winter is often referred to as 'magical' and so it seems the best time of year to work some wonders. From beautiful winter blooms to animals and alchemy in the snow, explore what you can create or discover within this magical and mysterious season!
December Pop Pack: Little Red
"Little Red" is our Pop theme this December! Join us this month as we go over the river and through the weird and wonderful woods. But if you stray off the path to Grandmother's house, might we recommend being choosy in which delightful or dark character you ask for directions.. in our own modern pop twist on the classic tale of Little Red Riding Hood!
---
Past Boxes from STICKII Club
---
STICKII Club appears in these collections…
---